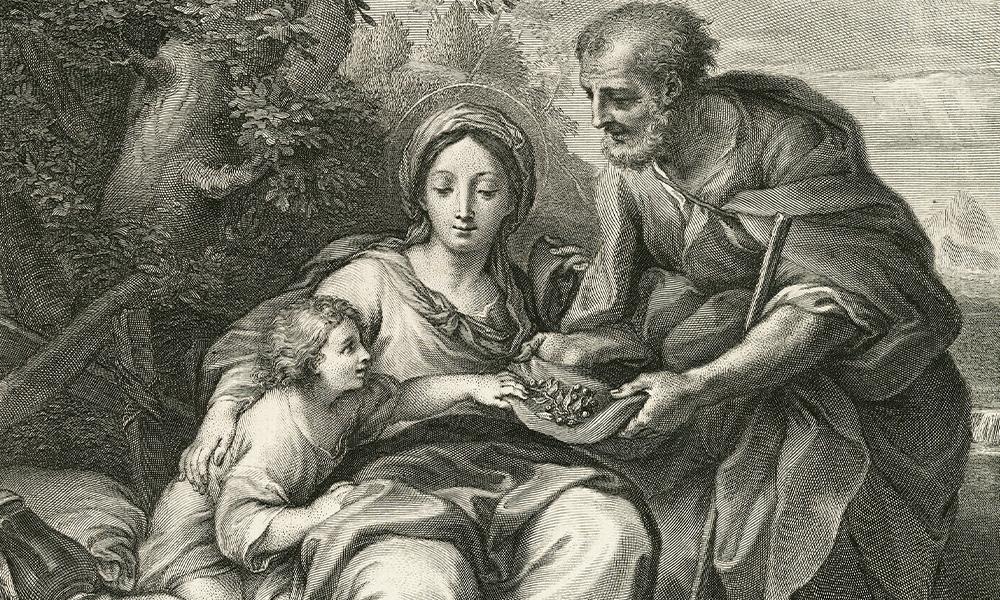 ---
The Domestic Gospel Is Not the Domesticated Gospel
St. Joseph has always been one of my favorite saints, for many reasons. First of all, my middle name is Joseph. I think my parents actually named me after a beloved great uncle, but they also did this with a deliberate nod to St. Joseph, as he was always presented to me as a patron saint. Additionally, as an Italian-American, the feast of St. Joseph is a pretty big deal. By the way, if you haven't tried zeppole on St. Joseph's Day, find some next March 19. You'll thank me later.
When I went off to study at college, I even joined a household — think of a household as a Christian fraternity — with a special devotion to St. Joseph. So, this protector of the Church has had a special place in my heart for a long time.
Needless to say, I was very excited when Pope Francis dedicated this past year to St. Joseph. I felt it as an affirmation of an element of my own spirituality. But, it dawned on me that this feeling actually represents a danger that we can encounter in our faith life. That is, we seek out and relish whatever affirms us, while ignoring whatever challenges us. If we simply accept the invitation something like the Year of St. Joseph presents as a mere affirmation, we miss the opportunity it provides to deepen our faith. We should never let familiarity with the Gospel let us run the risk of not letting the Gospel strike us anew. St. Joseph himself teaches us this lesson.
I have always loved St. Joseph because he reminds us to take the Gospel home, as he provided a home for the Son of God.
This can be understood as an affirmation of all we do in our domestic life. And, indeed, Christ's living of a domestic life makes the life of the family an especially sacred thing. After all, Christ transforms everything he touches. Yet, the fact that the Good News of salvation in Christ comes into the home does not mean that the Gospel itself should become domesticated.
St. Joseph's life, as we are told in the Gospel, was not one of comfort. In Luke's Gospel, we are told that he had to take his pregnant wife from Nazareth to Bethlehem for a census. In Matthew's Gospel, we hear of the flight into Egypt to escape the hand of Herod. Welcoming the Gospel into our homes, into our lives, brings joy and fulfillment, but it also brings challenge and even upheaval. Ultimately, it provides us with clarity and purpose as we see in St. Joseph's story. Particularly in Matthew's Gospel, Joseph is shown as one who quietly, but expertly, plays his role in the story of salvation.
Reflecting on St. Joseph, as we have this year, should never cause us to sit back and think that we know it all or that we have it down. Rather, it should be an invitation to go deeper and reflect further. There is more upon which to reflect with St. Joseph, and the activities and devotions of this year have certainly not exhausted his value for lives. If you have not had a chance to reflect on him, or even if you have, think of this closing of the Year of St. Joseph not as an end but as a new beginning.
---
Michael Martocchio, Ph.D., is the diocesan secretary for evangelization and director of the Office of Catechesis and Christian Initiation. Email him at mmartocchio@charlestondiocese.org.