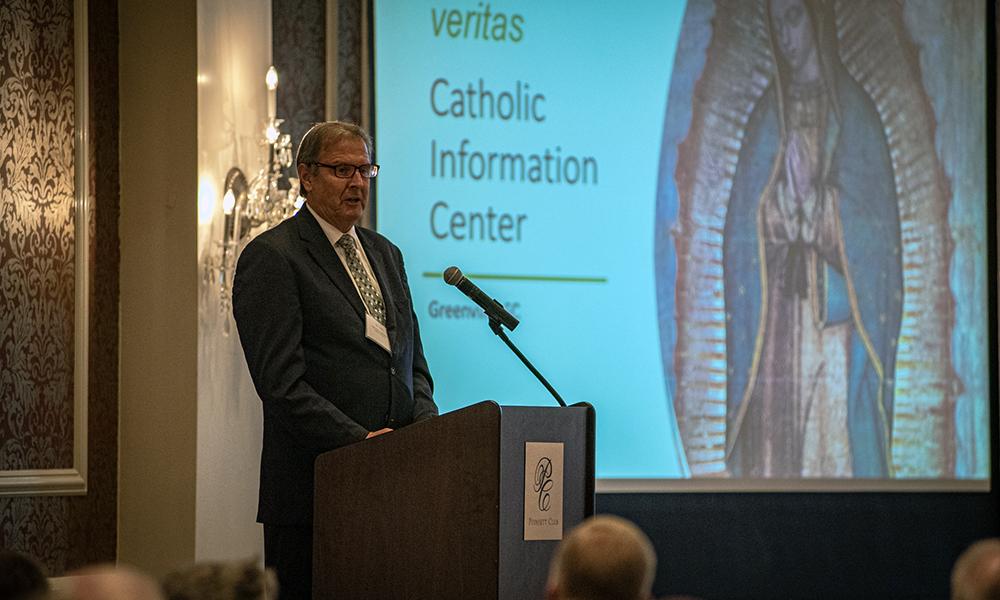 ---
Catholic Info Center Launches, Looks for Locale
The Veritas Catholic Information Center is in its early stages of development, with a launch in 2023 set for one of South Carolina's fastest-growing cities. Organizers hope to be located on Main Street, in the heart of downtown Greenville, giving the best visibility to passers-by interested in learning more about our faith.
Veritas' mission is to proclaim the beauty, truth and goodness of the Catholic Church. Organizers seek to fulfill Christ's great commission to "make disciples of all nations" (Mt 28:19) and to welcome all people to encounter Christ. The center, modeled after the Catholic Information Center in Washington, D.C., will provide a spiritual oasis amid the noise and activity of the bustling downtown.
The growing and vibrant Greenville is nationally celebrated as a burgeoning center for business, dining and the arts, which presents opportunities for evangelism. As one of the 10 fastest-growing cities in the United States, it's attracting people who are less religiously affiliated. Veritas plans to offer hope and answers to curious minds in light of growing secularization.
For people interested in learning more about Catholicism, walking into a church may feel intimidating. This center will provide a welcoming, no-pressure space with resources and volunteers available to answer questions and to dialogue.
The Veritas Catholic Information Center will provide literature and high-quality devotional items, including rosaries, prayer cards, miraculous medals, Bibles and the Catechism. In addition, it will provide an inviting venue for conversation, catechesis, prayer and spiritual direction.
Linda Cowart, one of the organizers, said the center will sponsor lectures and discussions on timely topics involving the intersection of faith, policy and culture. She said they also plan for a coffee bar, artwork and a gallery, local Mass schedules and directions, plus a chapel.
"This is a way that we can evangelize … that is beautiful and welcoming," said Bill Coffey, another of the organizers. "I think it's a curiosity about Catholicism, so hopefully we'll attract some of those people who are seekers."
Veritas is an independent, lay initiative supported by generous donors. It has received approval by Bishop Robert E. Guglielmone to operate, though it is not affiliated with a specific parish or diocese. Its inaugural event was held Aug. 26.
---
Mary Kate Griffin is a public relations student at the University of South Carolina who interned with the diocese this summer.