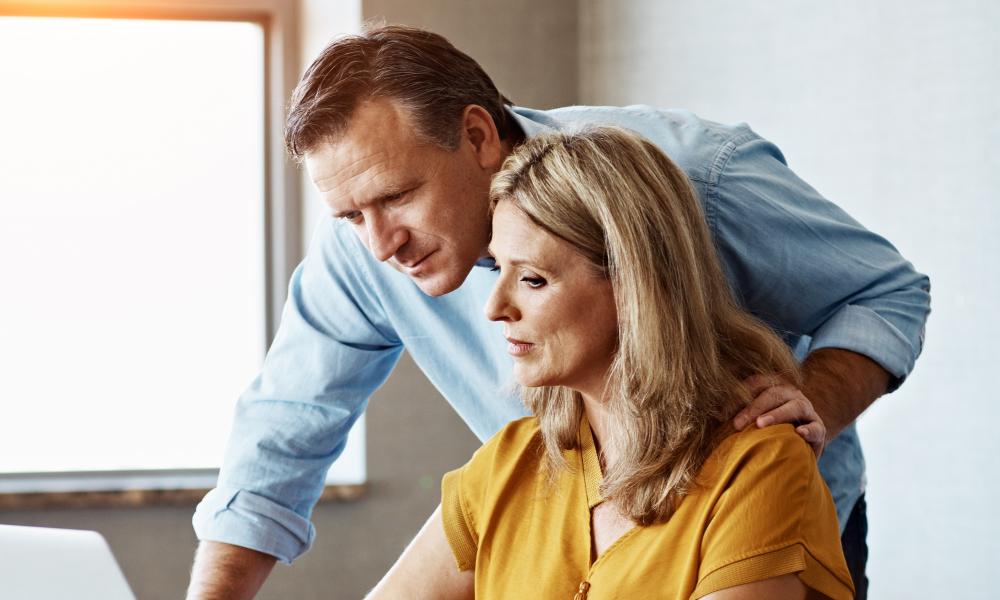 Photo by Getty Images/kupicoo
---
She says: He wants to invest in cryptocurrency, but I feel it's too risky
I'd rather invest extra funds in vacations or in paying down our mortgage
He says: We can start small, and the payout could be big
I've done my homework; I am confident that investing now will pay off later
---
Since this is a marital and not a financial advice column, we're not going to evaluate cryptocurrency itself. But the two suggestions we'll make are in fact what you'd likely receive from a financial advisor: Find an investment strategy 1) to which you have each contributed an equal voice, and 2) with which you are equally comfortable.
But it's crucial to consider the big picture.
Your goal is not just to get on the same page about cryptocurrency, but to get on the right page. Namely, what good would you have done if you came to a compromise about cryptocurrency, and even became fabulously wealthy from it, but along the way became more greedy, anxious or obsessed with money? You might have succeeded in growing closer together, but you wouldn't have grown any closer to God. Indeed, Jesus repeatedly warned that warped values about wealth can even separate us from him eternally: "For what does it benefit a person to gain the whole world, and forfeit his soul? (Mk 8:36)
So evaluate cryptocurrency – and everything else you own or want to own – in light of what Jesus taught about stewardship of worldly goods, radical simplicity in lifestyle and abundant generosity to others, and trust in God's providence.
Now, back to the two suggestions …
Have equal voices. Because you are "one flesh," (Mt 19:5) it doesn't matter who makes more money, who has more experience in finance or who has read more about cryptocurrency. What matters is that you speak and listen to one another "with all humility and gentleness, with patience, bearing with one another through love." (Eph 4:2)
Be equally comfortable with the decision. Because a compromise might be necessary, this could mean that you end up actually being equally uncomfortable. For instance, if she had wanted 0 percent in crypto and he wanted 10 percent, settling on 5 percent might leave you both equally comfortable and uncomfortable.
Here's a bonus third suggestion. Even if you can reach a decision with which you're both comfortable, that wouldn't necessarily make it a smart one. Consider meeting with a fiduciary financial advisor whom you both trust. It's wise to consult with professionals about our health; it's also wise to consult with them about our wealth.
---
Steve and Bridget Patton hold master's degrees in theology and counseling and serve as family life ministers in the Diocese of Sacramento.