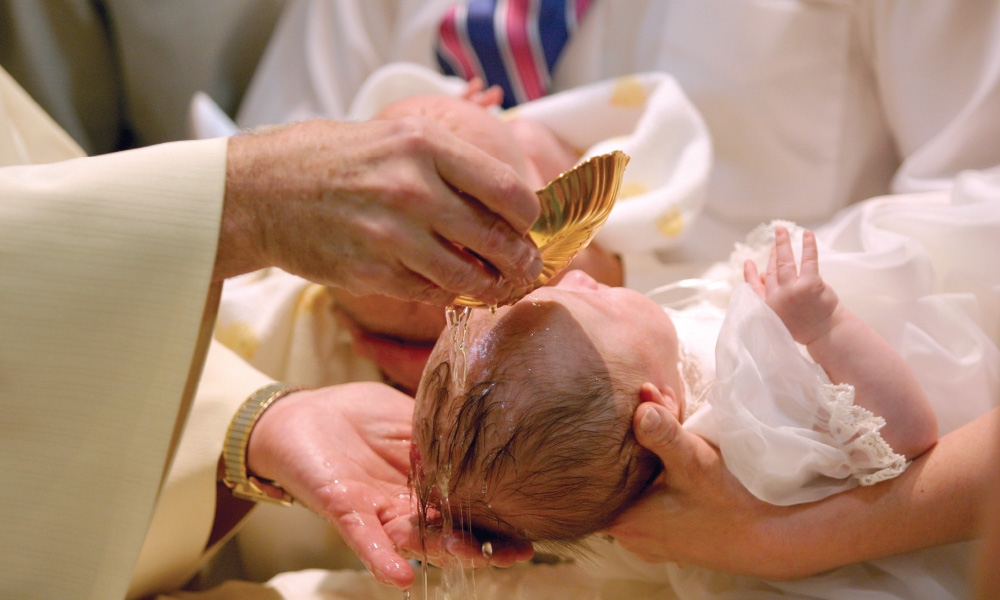 ---
My Dear Brothers and Sisters in Christ – October 2023
My dear brothers and sisters in Christ,
There is an expression that we hear in the liturgy and Scripture, "spiritual fruits." As we enter Respect Life Month and the season of fall, which is often associated with the bounty of the harvest, let's discuss how we can benefit from spiritual fruits to help ourselves and others.
First, what does this expression mean? We find many of the gifts of the Holy Spirit in the Letter of St. Paul to the Galatians (5:22-23). These are: love, joy, peace, patience, kindness, generosity, faithfulness, gentleness and self-control. The gifts we receive at baptism and at confirmation should be cultivated in our hearts and minds. We do this by asking the Holy Spirit to guide our actions and our interactions with others.
In fostering these spiritual fruits, we are better able to accomplish the Lord's will and advance the cause of life. Our own lives are meant to attract others to the beatific vision by imitating Jesus in every way so that they might also follow him and become emblazoned in love for him. Remember, "By their fruits you will know them" (Mt 7:16). Do others recognize the face of Christ in us by our fruits?
This is a universal calling. We know that as sinners, we rarely accomplish this God-given task without his help. We read again in the Gospel of Matthew that the "harvest is abundant, but the laborers are few," and so we are to "ask the master of the harvest to send out laborers for his harvest" (9:37-38). I urge you to take some time today to consider how you can be a more effective servant for Christ's harvest, giving all that you are to him for the love of others.
Our souls can overflow with a bounty of grace and nourishment through the practice of the sacraments — particularly in the worthy reception of the Eucharist. Cling to the eternal feast and focus your energy on loving God, your neighbor and all people.
I wish you and your loved ones a blessed October, which is also the Month of the Holy Rosary. Our heavenly Mother wants to see each of God's children given a chance to be born and live a life full of joy in her son, Jesus Christ. 
May the intercession of our mother Mary and the voice of the Holy Spirit lead us to Christ Jesus, the firstfruits, source and giver of all good things and gifts.
In Christ's love,
Most Rev. Jacques Fabre-Jeune, CS
Bishop of Charleston