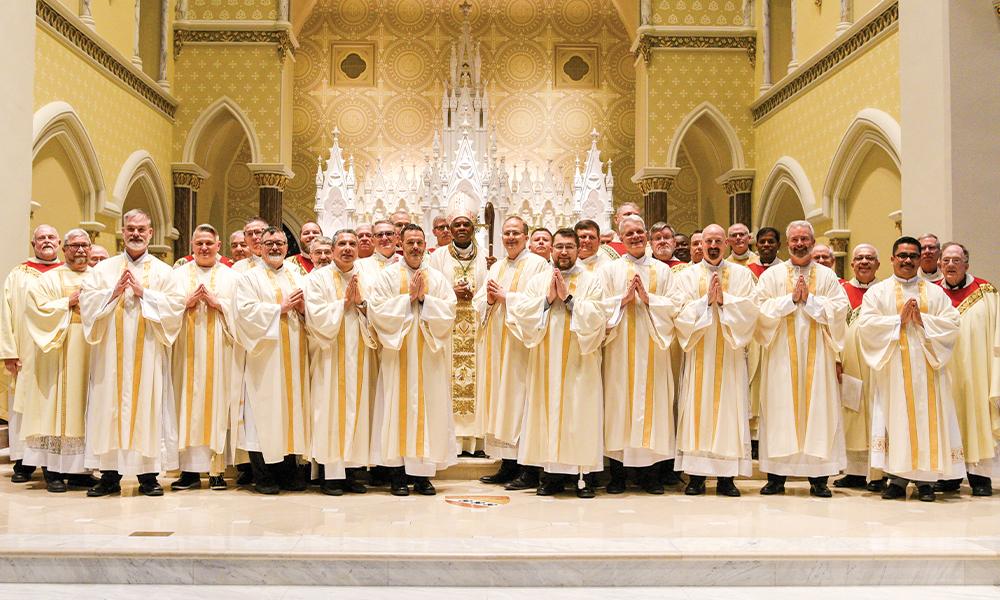 ---
My Dear Brothers and Sisters in Christ - March 2023
¡Lee este artículo en español! (Spanish Language Version)

My dear brothers and sisters in Christ,

We have entered the season of Lent, a time of prayer, fasting and almsgiving. We take on disciplines or give up practices so that we can strengthen our relationship with God and serve him. We are advised in the book of Sirach, "My child, when you come to serve the Lord, prepare yourself for trials. Be sincere of heart and steadfast, and do not be impetuous in times of adversity" (2:1-2).
When most people think of Lent, they can only see the hardships that are endured in these 40 days. But we are meant to "rend [our] hearts, not [our] garments" (Jl 2:13). In secret and in our private lives, we should sacrifice without complaint. In public, we should not flaunt our fasting; rather, we are called to be instruments of God's joyful invitation to everyone around us.
When people see us this Lent, let us invite them to ask questions about happiness and what true fulfillment looks like. In a world that is often hostile to accepting the Word of God, we are called to sow its seeds silently and lovingly in the hearts of our neighbors. We are called to be the mouthpiece of that still, small voice that draws us to union with our Creator.
Divine revelation has taught us that there is merit in suffering and discomfort because Christ's ultimate sacrifice won for humanity a second chance. In imitation of Jesus, let us strive to give our hearts to the heart that was pierced for each of us.
In Christ's love,
Most Rev. Jacques Fabre-Jeune, CS
Bishop of Charleston