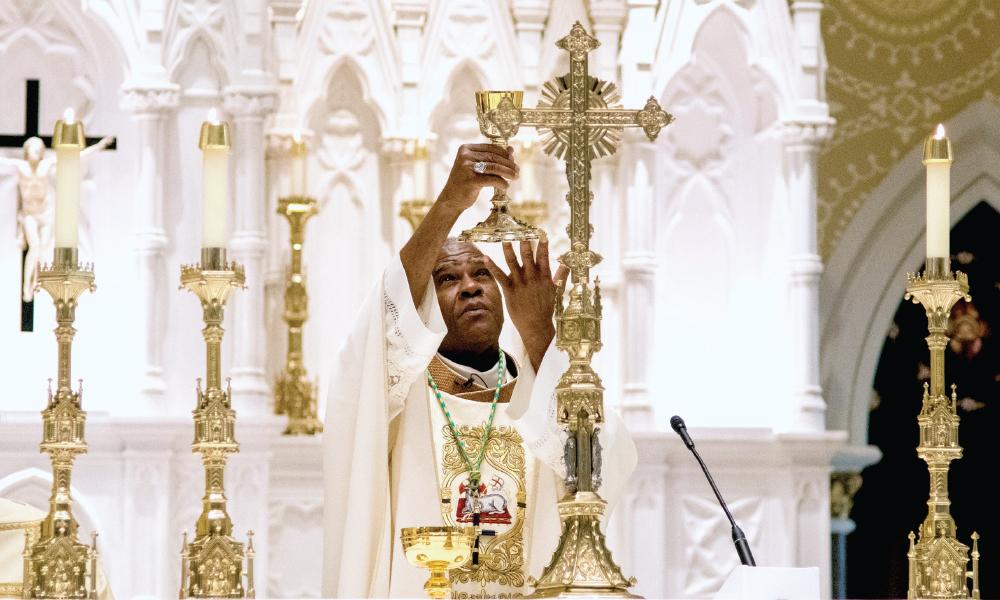 ---
My Dear Brothers and Sisters in Christ - January 2023
My dear brothers and sisters in Christ,
 
Life is a sequence of new beginnings. Every day of our lives, we are given an opportunity to draw closer to God or move farther away from him, so it is necessary for us to be intentionally virtuous.
On Jan. 1 of every year, people around the world celebrate by creating a "New Year's resolution." I encourage you to use this secular tradition for spiritual growth. It helps us to focus on one area in our lives in which we can make achievable progress. It is easy for enthusiasm to drive us in achieving these goals at the beginning of the year, but it takes an internal resolution to change, and strength from our loving God in the form of grace, truly to transform us.
In the holy sacrifice of the Mass, we are asked to "lift up" our hearts, and we lift them to the Lord as an offering of love. We also lift them in petition, asking God to give us a new and healthy heart — the very heart of Christ. We ask that we might give our all to be in communion with him.
It is important to attend Mass regularly throughout the year, as the Eucharist is our source of renewal and nourishment. When we pray the Our Father and ask God to give us our daily bread, we are asking for another chance to glorify him, to emulate Christ Jesus in selflessness and to thank him for his goodness and mercy.
I challenge each of you to resolve yourself daily to lift your crosses, big and small, in imitation of Jesus, our guiding star, and be invigorated in the Sacraments he instituted for us.
I wish all of you a blessed and successful New Year, and I pray that you take advantage of every day as a source of spiritual renewal.
In Christ's Love,
Most Rev. Jacques Fabre-Jeune, CS
Bishop of Charleston