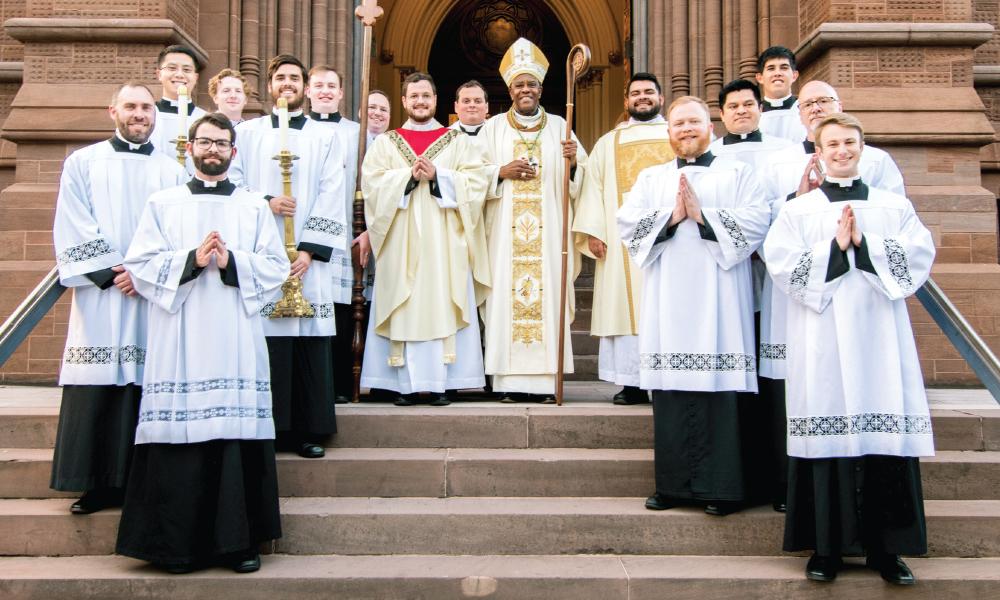 ---
My Dear Brothers and Sisters in Christ – August 2023
My dear brothers and sisters in Christ,

There is an old Roman saying that "repetition is the mother of learning." Throughout history, God has constantly reminded us of his love for us. He gives us that assurance by telling us again and again: first to his chosen people, then in sending his Son to redeem us. As his children, we learn of his love and grow in virtue by choosing good over evil daily.
When we think of repetition in our own faith, we might think of the prayers that we pray which have been echoed for centuries, such as the holy rosary. This kind of prayer draws us to meditate on the truths that Christ revealed to us in his earthly ministry. It also helps us to discern how best to live out our life's vocations. We are all called to learn, and we can all learn together in this message. But, I'd like to focus on those who are involved in education, especially teachers, parents, religious and students.
Students — when you are studying or preparing for a test, you know that using flashcards can be helpful in remembering information. Just as you learn mathematics, English or science, I urge you to remember your faith and know it closely by living it every day. When you are with your friends, don't be afraid to mention your faith in conversation. If you plant a seed of the love of God, it can grow in the hearts of others and in your own heart.
Parents, religious and teachers — one of the most important things that children need to flourish in their spiritual life is for you to be a consistent witness of Christian living. I ask that you lead the little ones to Jesus by your example, and with a spirit of patience, understanding and attentiveness. Always invite them into fuller participation in Mass and in the life of the Church. As we read in the Acts of the Apostles, "Keep watch over yourselves and over the whole flock of which the Holy Spirit has appointed you overseers, in which you tend the church of God that he acquired with his own blood" (20:28). Be an example for them by the way you live.
I welcome all students back to school, and I pray that through the education you receive, you will be empowered to know, love and serve the Lord to the fullest of your abilities.
In Christ's love, 
Most Rev. Jacques Fabre-Jeune, CS 
Bishop of Charleston