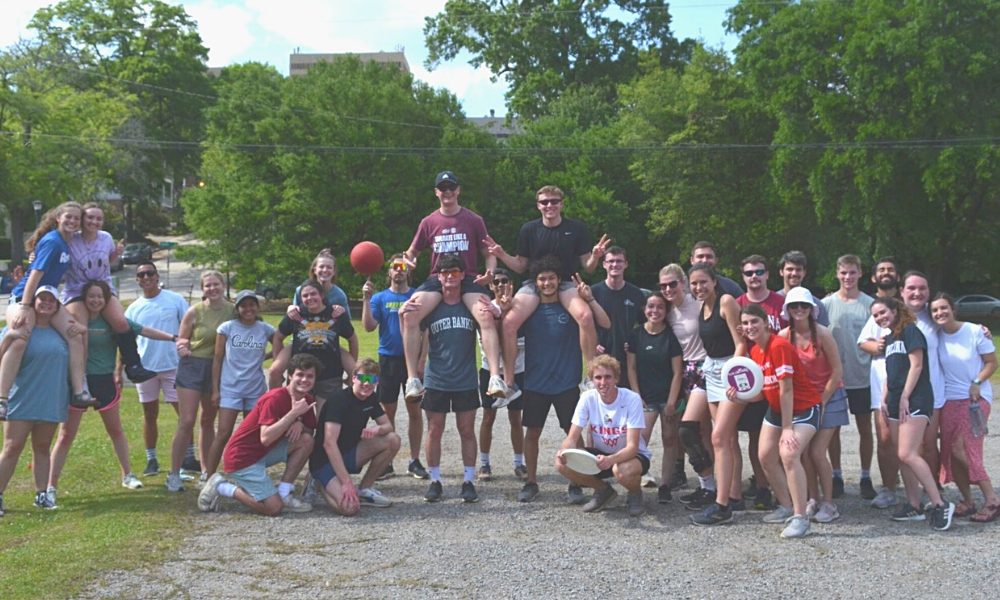 ---
Catholics See Success in Midlands Gives Day
Anyone can be a philanthropist — a mission the Central Carolina Community Foundation preaches every day.
On May 3, the nonprofit foundation held its ninth annual Midlands Gives, an 18-hour online giving challenge for local nonprofits and faith-based communities. Since its inception, the event has raised nearly $16 million for nonprofits.
Lee Goble, communications associate for the foundation, said that with the minimum donation of $10, "anyone can truly be a philanthropist and make a difference in their community."
The foundation began in 1984 with an established endowment to serve the needs of charitable organizations in the central part of the state.
This year, the Midlands Catholic community took full advantage of this day of giving by mobilizing community outreach. Several participating Catholic schools exceeded their individual fundraising goals and even won "power-hour bonuses."
St. Thomas More Student Center raised $18,182 to hire a fifth full-time FOCUS (Fellowship of Catholic University Students) missionary and welcome first-year students to the center by hosting back-to-school events
St. Martin de Porres School brought in $5,290 to update classroom resources and technology
St. Peter School collected $66,501 to build a new, safe playground on the campus
St. Joseph School garnered $50,823 for tuition assistance to families and to make capital improvements
St. John Neumann School raised in $17,500 to supply interactive classroom technology and for capital improvements
"This fundraiser was wonderful," according to Delores Gilliard, principle of St. Martin de Porres. "It will help provide resources for our students and strengthen our curriculum."
Katie Washington, director of development for St. Thomas More Center said the day of giving was very important for the center.
"Bringing an additional FOCUS missionary to the university will help sustain our campus ministry — one of the fastest growing campus ministries in the nation," she said, adding that it "will allow us to spread the Gospel even further on campus to help students grow in their faith."
---
To learn more about the Central Carolina Community Foundation, visit midlandsgives.org or yourfoundation.org.
---
Caroline Funk is the legislative affairs specialist for the South Carolina Catholic Conference. Email her at cfunk@charlestondiocese.org.