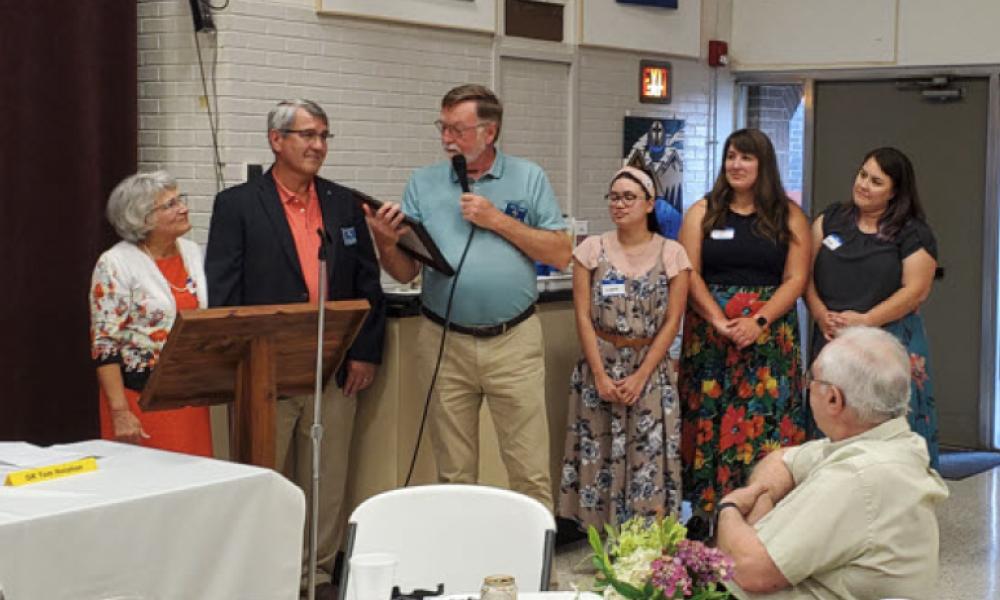 ---
Appreciation event celebrates clergy in Anderson
ANDERSON—Knights of Columbus Anderson Council 8295, in conjunction with St. Mary of the Angels Women's Council and St. Joseph's Catholic Women, held a Clergy Appreciation Event June 25 in honor of the priests and deacons of St. Joseph and St. Mary parishes.
Guests of honor included Father Phillip Gillespie, pastor of St. Joseph; Father Robert Higgins, then-pastor of St. Mary (now administrator of St. Patrick Church in Charleston); Deacon Sal and Mrs. Anne Cancello; and Deacon Chet and Mrs. Ann Johns.
A special thank you goes to Council Treasurer Greg Libby and his wife Faye for making this event happen. They coordinated the planning and execution from the beginning to the cleanup at the end.
The Catholic women's groups were outstanding in serving, and after all supply costs were covered, the remaining balance from ticket sales were split between the St. Mary and St. Joseph ladies' groups for future projects.
---