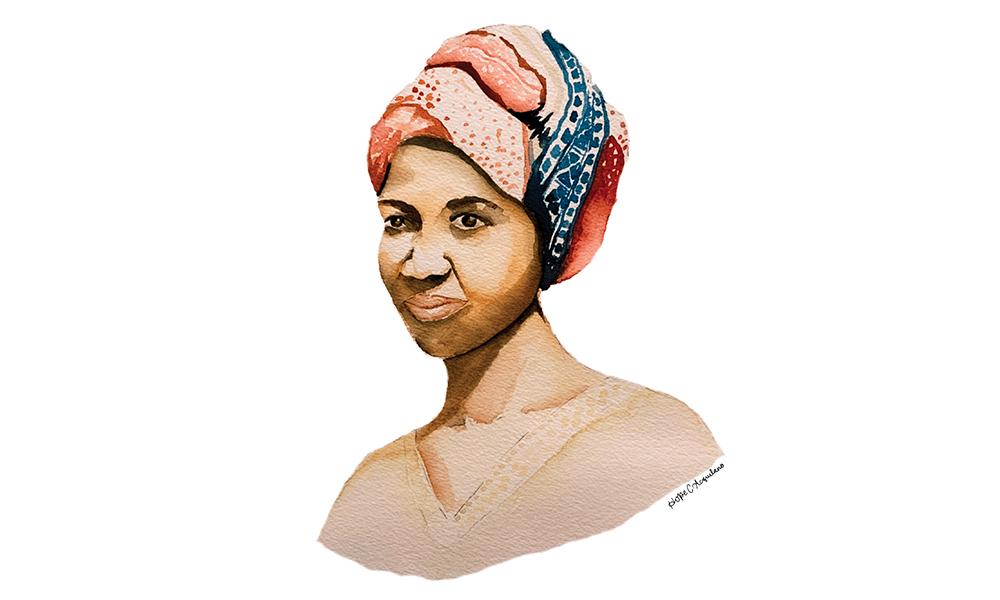 ---
A Time to Pass It on
Diversity Is a Gift to the Church
During November, Black Catholics across the country will tell stories, sing from our "Lead Me Guide Me" hymnals and praise God in thanksgiving. The many acts of significance our ancestors put forth in the name of Black spirituality and creating a place for Black Catholics in the Church are a cause for joy and celebration.
Father Michael Okere, vicar for Black Catholics, said this month "calls us to rejoice for all the hurdles our ancestors went through to sustain their faith in the Catholic Church. Also it calls us to rejoice in hope as we practice our faith in deep spirituality, and to leave a strong Catholic faith legacy for the generations that will come after us."
According to demographics found on the U.S. Conference of Catholic Bishops' (USCCB) African American Demographics page, there are 3 million African American Catholics, 250 priests, 437 deacons, 75 in seminary formation for the priesthood, 400 religious sisters and 59 religious brothers.
The diocesan Office of Black Catholics frequently celebrates the history of our African American parishioners. They have persevered through the centuries, remaining true to the mission of evangelizing Black Catholics. It is the passing on of these stories to our youth, from generation to generation, that serve as one of our best resources. Families are the center of the Church, and Black Catholic History Month celebrates our families in many ways.
There are no Black saints from the United States, which is why there is a strong movement for six African Americans on the road to sainthood today. Imagine the impact on youth that the sharing of the story of faith and perseverance of our first known African American priest, Venerable Father Augustus Tolton, can have.
If you've never heard a speech by Servant of God Sister Thea Bowman, please go to YouTube, search her name and listen. The talk she delivered to the USCCB in 1989 on Black spirituality was so powerful that all the bishops stood up, joined hands and engaged in singing and swaying to a Negro spiritual, with her leading the song. Sister Thea is among the African American candidates for sainthood.
---
Many in our diocese remember meeting Sister Thea when she visited and facilitated retreats on Black spirituality. The most enlightening thing about her visit to South Carolina is that there are some people alive today who, in future, may be able to say they spent time with a saint.
---
Among her many contributions to the evangelization of Black Catholics, Sister Thea was instrumental in the publication of the "Lead Me Guide Me" hymnal. It became a tool for outreach Catholic Churches in Black communities. Its second edition is now available and provides a wonderful enhancement to liturgies in all parishes, not just those that are historically African American. It is another resource that allows us and the Church to embrace its diversity as a gift. In addition to Father Tolton and Sister Thea, there are four more African Americans on the path to sainthood. Included are Henriette Delille and Mother Mary Lang, who started religious orders for women of color. DeLille founded Sisters of the Holy Family in 1836 and Lang co-founded the Oblates Sisters of Providence in 1829. The Oblates were the first religious community of women of African American descent.
Another on the road to sainthood is Pierre Toussaint. He arrived in the United States from Haiti and was one of New York's most sought after hairstylists. After he was given his freedom, he donated his accumulated wealth to help the poor in his community. Julia Greely, last of the six, also known as Denver's "Angel of Charity," provided assistance to countless families in poverty.
Black Catholic history was made again in 2020 when Archbishop Wilton D. Gregory became the first African American to be made cardinal. He was also the first Black president of the USCCB. Imagine if there had never been a Father Agustus Tolton to lead the way!
The Office of Ethnic Ministries published a book called My Little Black Catholic History Book, which focuses on African saints and popes, plus quizzes on Black Catholic history and an essay on Black Catholics in South Carolina. The book is free and can be downloaded from the office's webpage.
---
For more
Black Catholic History events and resources, contact the Office of Ethnic Ministries or visit charlestondiocese.org/ethnic-ministries.
---
Kathleen Merritt is the director of the diocesan Office of Ethnic Ministries. Email her at kmerritt@charlestondiocese.org.
---
Painting by Hope C. Acquilano.