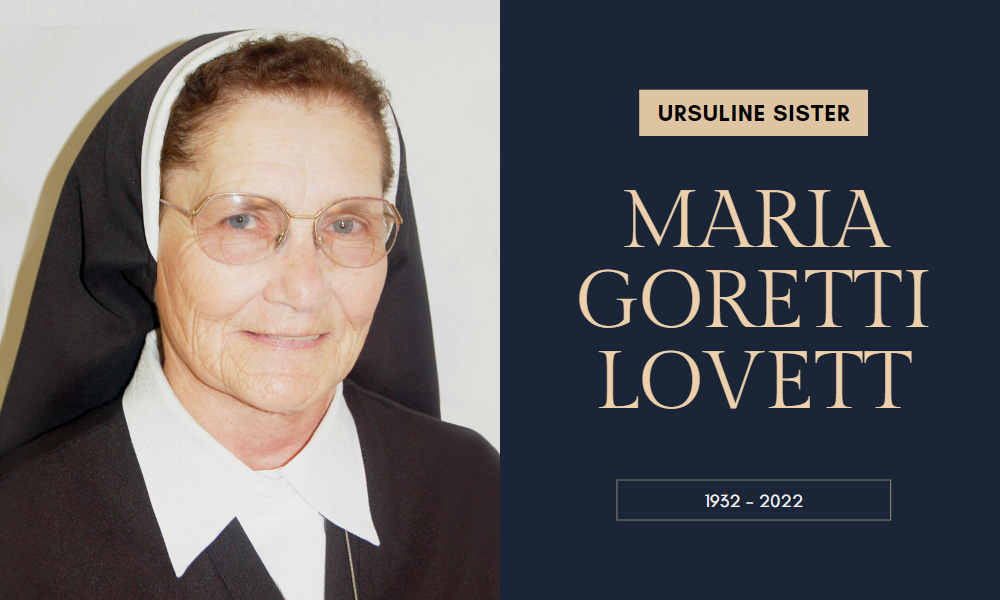 ---
Sister Maria Goretti Lovett, Columbia native, dies at 90
Ursuline Sister Maria Goretti Lovett died on Nov. 25 in Louisville, Kentucky. She was 90 years old. The Columbia, South Carolina, native was born Ether Virginia to Hopson and Elizabeth Creason Lovett. She graduated from St. Peter School and Ursuline High School (now Cardinal Newman School) in Columbia before joining the Ursuline Sisters of Louisville in 1951.
Sister Maria Goretti obtained a bachelor's degree from Ursuline College in Louisville and a master's degree from Cleveland State University in Ohio. After beginning her teaching ministry in Louisville and Morgantown, West Virginia, Sister Maria Goretti returned to Columbia in 1968 and spent the next 48 years teaching at St. Peter and St. Joseph schools until her retirement in 2016.
Her last teaching assignment was at St. Joseph, where she taught for 41 years. She was known as the "kickball queen" since she pitched kickball every school day at recess, and was frequently sought out for her knack of removing baby teeth.
She was inducted into Cardinal Newman School's Alumni Hall of Fame in 2015 and celebrated her 70th jubilee of professed vows in 2021.
Sister Maria Goretti is survived by many nieces and nephews, and her community of Ursuline Sisters and associates. Her funeral will be livestreamed on the Ursuline Sisters of Louisville Facebook page Dec. 1 at 10 a.m. at https://www.facebook.com/UrsulinesLouisville.
Donations in her honor may be made to the Ursuline Sisters of Louisville and mailed to the Donor Relations Office, 3115 Lexington Road, Louisville, KY 40206.