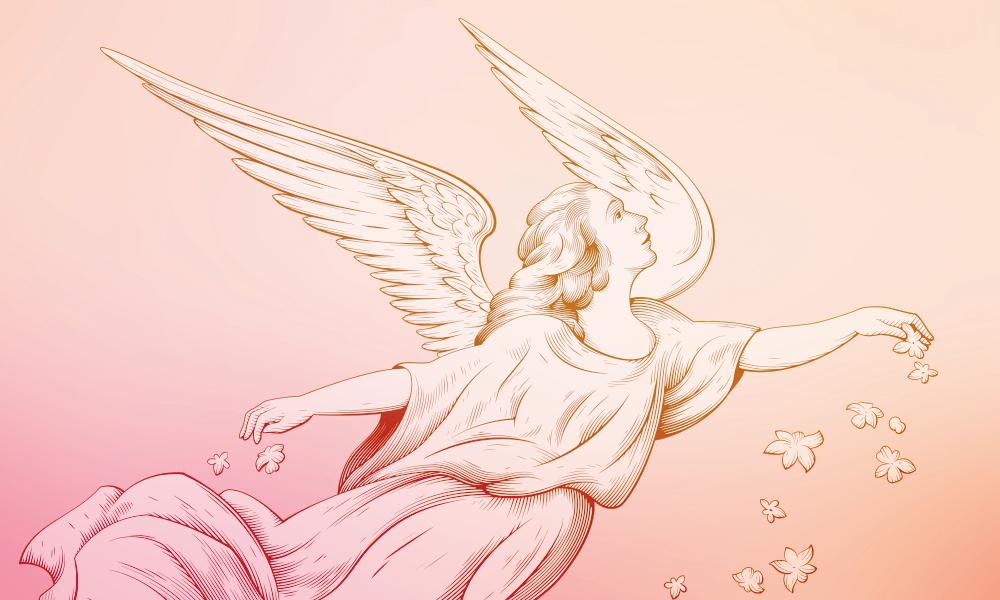 ---
Seven Women Are Needed at Your Parish to Pray for Priests
"Our priests are under assault. They desperately need our prayers. They are begging for our prayers" — Seven Sisters Apostolate Anchoress
The Seven Sisters Apostolate was founded in June 2011 by Janette Howe at the Cathedral of St. Paul in St. Paul, Minn. She felt it was crucial that she pray for Father Joseph R. Johnson, then rector of the cathedral. He was mentoring Howe's son who was studying for the priesthood.
While praying for Father Johnson in the adoration chapel, she heard the words "Seven Sisters." Howe said she sensed the Lord wanted her to invite six other women, seven in total, to pray for the intentions of their pastor and entrust him to the Blessed Mother.
Inspired by the Holy Spirit, the apostolate has gained momentum.
In the parish
One anchoress, or organizer, of this pray-for-priests ministry saw the need and took action. First, she found a few buddies in her parish willing to commit one hour of one day each week for a year to pray for their pastor. Before long, she found seven women dedicated to going before the Blessed Sacrament to support their priest. Then, she organized a schedule so that each woman took a certain day of the week, with substitutes in case someone couldn't fulfill a day.
"You don't even have to go to the Adoration Chapel if you can't make it," she said. "Just set aside an hour wherever you are and pray."
The Seven Sisters Apostolate has grown worldwide.
In the state
In South Carolina, it is catching fire and spreading. Prayer warriors are stepping up, and some priests don't even know it.
St. Mary
Chiara Braud, a parishioner at St. Mary Church in Greenville, said she found out about the Seven Sisters Apostolate through a friend, whose mother in Virginia told her about it.
The more that she and her friends researched the apostolate, the more they felt called to start a prayer group at St. Mary.
"The Holy Spirit placed it on our hearts that we needed to do something for our priests," Braud said. "I looked into it, and I got excited. I thought, 'Wow! That's a big commitment. I can do this.'"
That can-do spirit inspired the women at St. Mary, and they started a Seven Sisters Apostolate in December 2018.
"At that time, there was nothing in South Carolina," Braud said. "Sure enough, it has taken off."
Why just women?
Braud does not know, but she believes that their maternal instinct comes out.
"We see priests in a more compassionate light. It helps us to pray for them," she said.
The commitment is for a year, but many women re-enlist. They are prayer warriors.
"I have a strong sense that I will never stop praying for priests," Braud said.
Prince of Peace
Parishioners at Prince of Peace Church in Taylors have doubled their commitment — well, tripled it.
One group, anchored by Katie Sandifer, prays for Father Christopher Smith, pastor. Another seven women, spearheaded by Kristen Killough, focus on Father Richard Tomlinson, parochial vicar. And a third lineup, coordinated by Anchoress Lisa Buss, prays for Bishop Jacques Fabre-Jeune, CS, in the adoration chapel.
"There are actually more than 21 women who are doing this because we have substitutes, back-ups and partial commitments," Killough said. "But there are seven women who pray each day of the week for Father Smith, seven who pray for Father Tomlinson — Friday is my day — and then seven to pray for our bishop.
"That's the minimum," she added. "But the apostolate is to ensure that these fine priests and bishops are supported every day through our prayer and sacrifices."
Sandifer began as a substitute. With four young children, she did not feel she could commit full time, but she saw the need and dove in completely. She became an anchoress in December, coordinating prayers for Father Smith.
"It's been at our parish for a couple of years," Sandifer said. "They are very thankful.
"It's an important ministry. It's a vital ministry. We can pray once a week for them," she added.
---
The Seven Sisters Apostolate is a call to strengthen the Church by ensuring that a Holy Hour is prayed each day of the week for the sole intention of a specific priest or bishop — a "holy wasting" (Mt 26:10) or lavishing of prayer for his deeper conformity to Christ. Visit sevensistersapostolate.org to start a group in your parish.
---
Joseph Reistroffer is a long-time writer who teaches religious education classes at St. Paul the Apostle Church in Spartanburg. Email him at jrjoeyr@gmail.com.