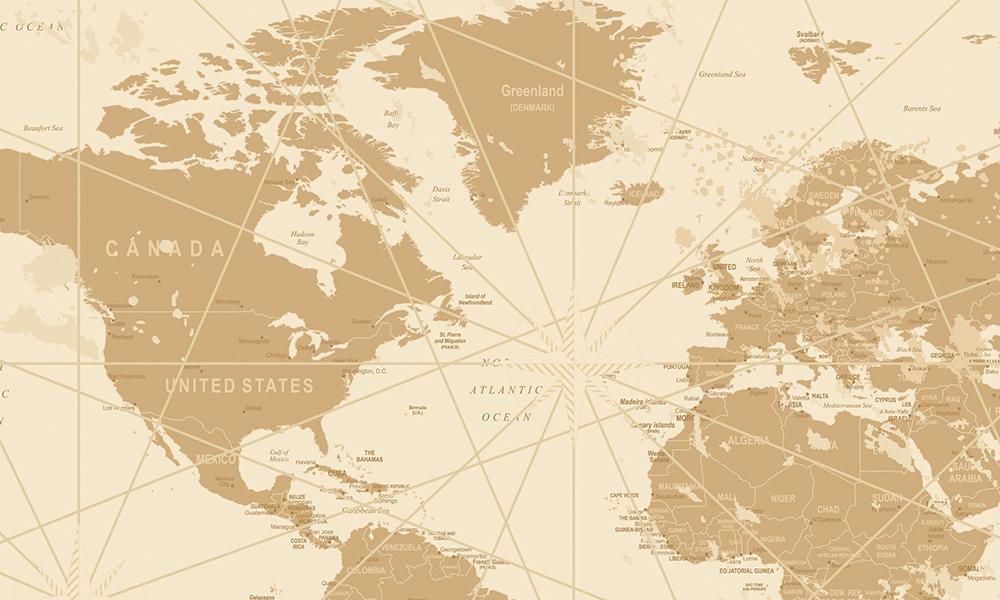 ---
Saint-Domingue to Haiti to Charleston
The Diocese of Charleston's Long Connection to Haiti
The histories of France, Saint-Domingue, Charleston and Haiti are closely bound. Refugees escaped France throughout the French Revolution (1789-1799). When the Revolution reached the island colony of Saint-Domingue, it created another stream of refugees that met their continental counterparts in Charleston, South Carolina.
In 1780 Saint-Domingue was one of the greatest wealth-producing colonies in the world. It was so valuable to France that in 1697 the kingdom gave the entire colony of New France (Canada) to England to retain Saint-Domingue. The Haitian Revolution, which began in 1791, liberated the colony and founded the Haitian Republic in 1804.
Colonial Saint-Domingue was a society comprising whites, mixed-race, and Blacks who were free and enslaved. When French-speaking Catholics — whites, enslaved Blacks and free people of color — arrived in Charleston, they radically changed the social and religious milieu of Protestant-dominated South Carolina.
Irishmen had first organized Charleston's Catholic community. That first congregation appointed a manager to accommodate the French immigrants, some of whom were members of the Brown Fellowship Society, a mixed-race benevolent and burial society.
American ideals of religious freedom and the separation of church and state inspired some Irish Catholics to hire and fire their pastors and to claim ownership of the congregation. The vestry of St. Mary of the Annunciation Church wanted their former pastor Irishman Father Simon Felix Gallagher, who insisted that his successor — Frenchman Father Joseph-Pierre Picot de Limoëlan, Chevalier de Clorivière — was a schismatic impostor.
Tension mounted between the Charleston congregation and Archbishop Leonard Neale of Baltimore, the ranking American prelate. He placed St. Mary under interdict in 1817, thereby forbidding Masses and all other spiritual functions. The controversy was resolved when Rome appointed Irish-born Father John England to be bishop of the new Diocese of Charleston in 1820.
A well-educated, eloquent and outspoken defender of Catholicism and republican ideals, Bishop England was a good choice for Charleston. His Irish congregants had been Protestants, monarchists, and republicans in addition to oppressed Catholics. A trustee of the Cork Mercantile Chronicle, he was also a journalist.
By the 1830s, Rome sought to recover authority over the "constitutional" Haitian church. President Jean-Pierre Boyer opened negotiations with Rome in 1832 but insisted on retaining control of churches and clergy. In 1833, Pope Gregory XVI appointed Bishop England apostolic delegate to Haiti to negotiate a settlement. His Charleston diocese had a large Black Catholic population, many of whom were Haitian, but his mission damaged his standing in his own diocese. When talks stalled, Bishop England returned to South Carolina.
The bishop was dismayed by his reception in Charleston. His Haitian mission was perceived as a betrayal of the South. Rumors wildly speculated that Bishop England aimed to use his establish the Inquisition in the United States, or that he was plotting to overthrow slavery. Emotions ran so high that the bishop was forced to close his school for Blacks. In defense of his Haitian mission, he made an eloquent appeal to the S.C. General Assembly that explained his Catholic responsibilities in detail and revitalized his popularity.
We come full circle with our newest bishop, Most Rev. Jacques Fabre-Jeune, being from Haiti originally, naturalizing in New York, working in Rome and now taking his seat in Charleston.
---
Read the full story at charlestondiocese.org/haiti-to-charleston
---
Suzanne Krebsbach is an independent scholar, author and former corporate librarian. She has written extensively on Catholicism and Black Catholics in South Carolina.