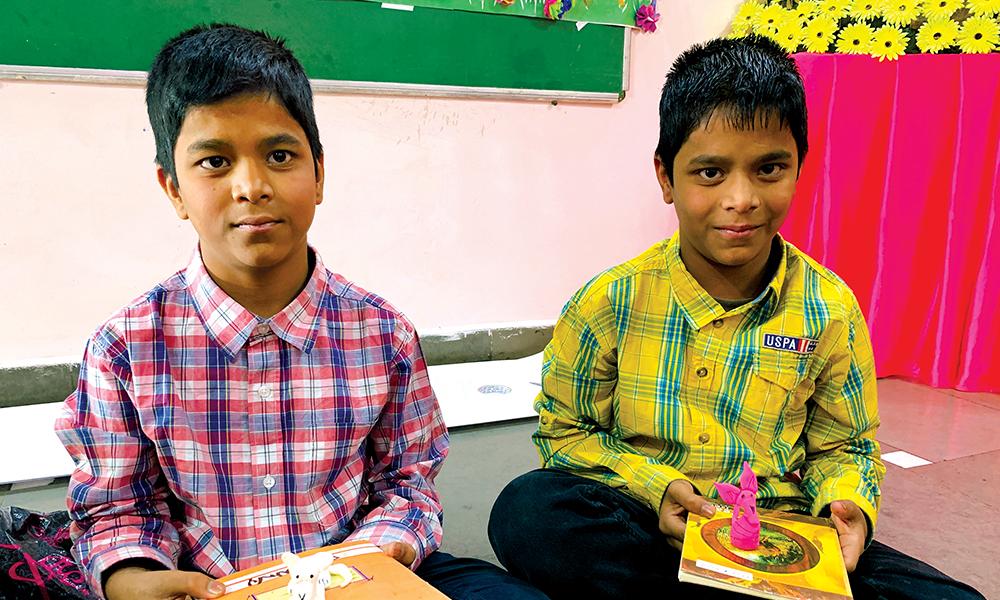 ---
The Pumpkin House: From S.C. To India, With Love
Paul DiStefano remembers being asked if he wanted to meet someone that was "just like" Mother Teresa, but he couldn't believe it.
"That is a pretty hard act to follow," he said. "I know Mother Teresa is a saint now, but she was a saint during her time on earth, too."
But Paul said that when he met Stella Manual, known as Mrs. Stella, in India, she did not disappoint.
Paul is the vice minister for the Third Order Franciscan Fraternity in Myrtle Beach. The order is a part of the Blessed John Duns Scotus Secular Franciscan Order out of Murrells Inlet.
Together, the fraternity takes on donations and volunteering for four different charities — two international and two local.
Ms. Stella, whom Paul met in 2013 on a trip to India, is the founder of Pumpkin House for Children Trust, one of the international charities that Paul's fraternity now supports.
Pumpkin House is located in Ahmednagar, India, which has a high incidence of poverty due to its severely drought-affected environment. It is not uncommon for children to be completely neglected, or with one parent not able to adequately care for their needs.
Mrs. Stella started Pumpkin House as a home for very poor children. She would often find them on the streets, begging for food or money — many of them homeless and alone.
In the video on Pumpkin House's website, Mrs. Stella describes the first child she took in. He was 11 years old and homeless. She said he was living in a shelter that a beggar had provided him.
---
In the video, she says, "If a beggar is helping this boy with shelter, then why can't I?"
---
She is also the principal of Divine Grace School, and she purchased a three-story building with her own money in 2005 to take on more children without homes. Many of the children were sold to Mrs. Stella for $700 to get them out of prostitution, a fee which she gladly paid.
Paul has visited Pumpkin House four times, each year from 2013-2016, and he is planning another trip in the spring of 2022.
He did not plan to visit the facility on his first visit to India in 2013. Actually, he had never heard of it, but while he was there, he met someone from the same Franciscan fraternity who told him about Mrs. Stella and her work.
"I just thought Mrs. Stella and Pumpkin House were phenomenal. Everything she is doing for these kids. It is unbelievable," he described.
He said that Pumpkin House is not an orphanage. The children are taken in by Mrs. Stella and they live there.
"She does everything legally. She registers them with the government. Pumpkin House actually receives some government money that she uses to pay staff," he said.
Mrs. Stella could not do it alone, since there are now 60 children living there. Her husband, two daughters and their husbands all teach at Pumpkin House.
Paul said there is a gym where everyone sleeps in sleeping bags on the floor — even the Manual family.
Eleven of the children she has cared for over the years are currently in college and one is now a nurse.
Although Pumpkin House receives money from the Indian government, they have taken a loss in subsidies due to the pandemic. Paul said that donations have also mostly ceased.
---
For more information on Pumpkin House, visit pumpkinhouse.us. Paul DiStefano can assist anyone who wants to donate. Email him at coachpaul74@aol.com.