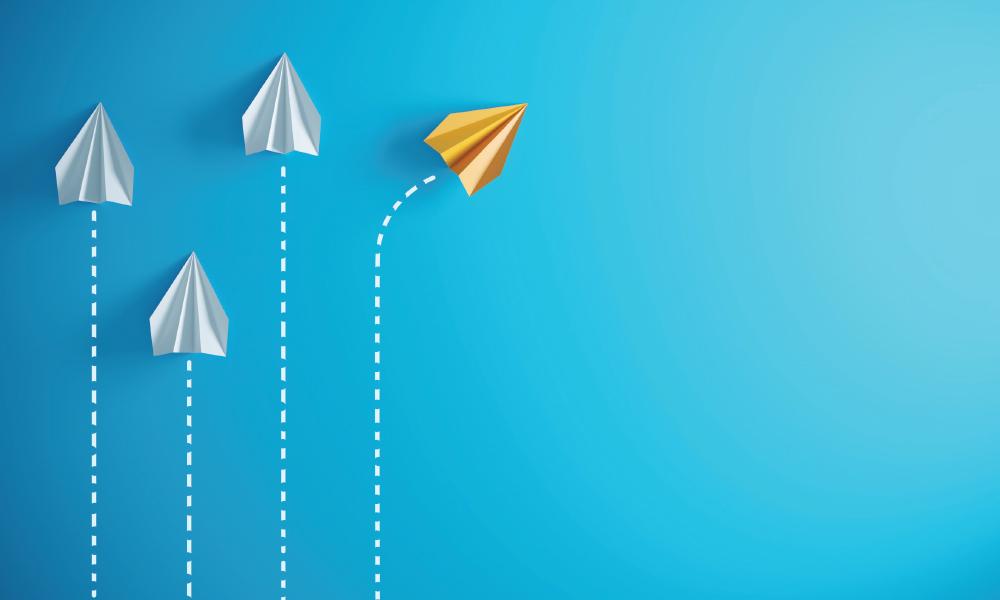 ---
Pivot, Change & Transition
When God Calls Us to Something New
I've been a youth minister — either full time or part time — for the past 15 years. There have been many highlights, like prayerful retreats and inspiring service projects. There have also been some pretty challenging times, like getting snowed in at the March for Life and figuring out meetings on Zoom. Even in the middle of blizzards, hurricanes and pandemics, it's been the best of times, and it's been my job and calling since I finished college.
When my husband and I took classes to become licensed foster parents, I began to feel a new passion for children and families who have experienced trauma. What began as casual volunteering and informal study eventually led me to begin my master's degree in counseling and mental health last year.  
There is nothing quite like doing something completely new at the age of 38. After doing the same job with the same people in the same office for years, it feels like drinking from a firehose or jumping onto a moving train. In no way do I feel completely ready for this, but at this stage in adulthood, I've learned that sometimes it's necessary to just take the first step and begin — and my feelings will catch up eventually!
Last month, we celebrated Pentecost, a powerful reminder that God empowers us when He calls us — whether we feel ready or not. When preparing students for the sacrament of confirmation, I often hear parents or students share that they're not sure they feel "ready." I assure them that if that's how they feel they're in good company — in the beginning of the Book of Acts, the Apostles seem hesitant. It isn't until after the Holy Spirit rested on them that they were transformed and began to share the Gospel so boldly that some observers thought they were intoxicated (Acts 2:13).
This isn't to say that we should rush blindly into all new endeavors, but, as I've grown older, I've come to love security and predictability. Knowing what the next day will look like or avoiding anything that means I'll miss out on fun or sleep (an equally important priority at this stage of life) feels safe.
However, there are times when God invites us to consider how our gifts and talents may serve new needs in our ever-changing communities. This can be an exciting daydream but daunting to actually put into practice. It can mean cramming in lessons late at night and adjusting to environments or social circles we never imagined we'd see ourselves in. Call it pivoting, call it change, call it transition — often when God invites us to do something new, it pushes us out of our comfort zone.   
As I've navigated these last few months of change, I've realized there's going to be some bumps along the way — I won't learn everything all at once. There have already been plenty of moments that I've felt completely lost. However, it's moments like this that deepen my experiences of prayer and trust in God. I'm beginning and ending each day with the simple prayer, "Jesus, I trust in you" and am confident that even though it's all new, God accompanies me at every step.
---
Alison Blanchet writes the column Team Catholic. She lives in Panama City with her husband and children. Email her at alisondblanchet@gmail.com.