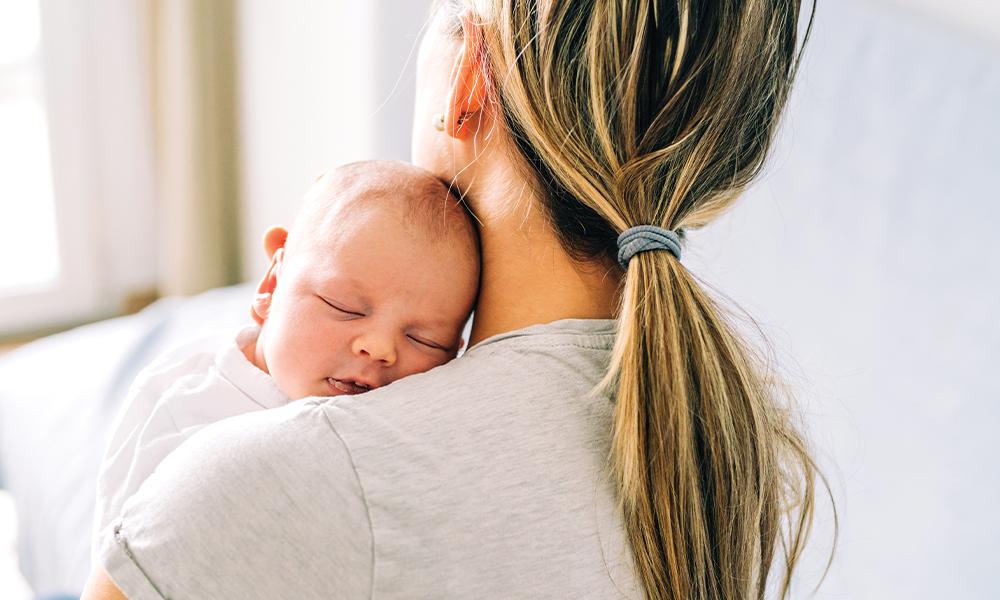 ---
For Over 50 Years, Birthright Has Been Helping Women With Unplanned Pregnancies
'Oh my gosh!'

Those often are the first frightened words of a young woman who comes to Birthright for a pregnancy test, and then it turns out positive.
"They can't hear beyond that," Terry Hodaly said. She is an executive at the Birthright Crisis Pregnancy Center in Columbia. "We assure them that it is going to be OK, and we are there for them."
They don't want to be pregnant, but now they have to confront reality and often, that reality is stark and scary. Life has just taken a very unexpected turn.
Birthright can help, said Heather Diamond, director of the crisis pregnancy center's Charleston location at 1365 Ashley River Road. It is one of the four Birthrights across South Carolina, including Columbia's in a historic house at 1316 Richland St.; the Greenville office at 21 Ellison St.; and the Georgetown location at 1905 Front St.
"It is hard. They don't know if they are OK with being pregnant," Diamond said of the women who come in. "We help them talk out their thoughts and options."
Three options exist for a woman: Keep her baby. Put her baby up for adoption. Abort.
"They're all hard, but two of them are life-giving. Abortion is not," said Meg Kocher, an executive at Birthright in Greenville. "We encourage life. We want her to know that all her plans are not dashed. The timing [has] changed. It gets put off for a while, but it's not over. Our timing is not always God's timing."
Diamond agreed.
"Life changes, and they have to make life worth living again," Diamond said. "They know the situation they are in. We help them find hope and some solutions.
"We want them to know that they are not alone; that they are cared for, loved and accepted," she said. "We are compassionate, understanding and not judgmental. Anybody can come to us and seek help."
Real, practical assistance
Birthright lends a big hand, providing maternity and infant clothing, baby gifts, wipes and diapers, toys, pacifiers and car seats and that's just the beginning.
Denise Lee, who is on the board of directors for Birthright of Georgetown, said that during their 20 years of operation, the location has served over 3,800 clients, distributed nearly 100,000 diaper packages, provided over 3,500 baby layettes, assisted 300 clients with education support and saved 364 babies.
And Birthright does so much more. It also offers resources for housing, insurance, finances and even tuition.
Hodaly said the center also offers women video training throughout their pregnancy to familiarize themselves with the changes in their bodies, plus provides classes in newborn care and breastfeeding.
Hodaly said Birthright's historic house in Columbia takes away that cold, impersonal feeling, offering instead a more comfortable, warm atmosphere.
"This helps put them at ease," she said. She tells them, "Take a deep breath. You can do this. We are going to talk about this. We are going to help you relieve your fears."
For college-age women who fear that they will not be able to pursue their studies, Belmont Abbey College offers a beautiful solution, Hodaly said. The school just outside Charlotte, North Carolina, provides young mothers a home on campus, where they can pursue higher education that will help them establish themselves, Hodaly said.
Other young mothers might opt to pursue their education online.
"Thank God for technology," Diamond said. "The younger women are more up to speed with technology than I am. It is easier to continue with your education now."
Once they get their degrees, they can pursue solid job opportunities, she said.
"A lot of jobs are online now. Women can be at home, work and be with their babies," Diamond added.
Options and safety
Finances during the COVID-19 era, however, can handcuff a couple's decision to keep their baby.
"Sometimes the father and mother will both come in," Diamond said. "Financing is a big reason why some people don't want to become parents."
She said Birthright helps these couples explore their options.
In some cases, adoption is the best choice.
"Everything is so different with every person," Diamond said. Are they safe? Are they hungry? Do they need food? Do they need shelter?
In each case, the dignity of the mother is a priority.
"We're trying to help her," Kocher said. "You have to help the mother to save the baby. Most women want to keep their baby, but they are just overwhelmed."
In some instances, a father might be pressuring the mother to abort, telling her that he will leave if she does not, Kocher said. In another instance, a woman might be in an abusive relationship.
"If they are in immediate danger, we encourage them to seek help now," Diamond said.
And Birthright will connect them to the proper agencies or authorities.
It's a tough situation that requires positive, loving support for the mother, Kocher said. It also requires following through and keeping in touch.
Birthright's support does not end once the baby is born. It continues, sometimes two years after the birth, depending on the needs, added Diamond.
From Oh no! to Thank God!
Feedback shows that Birthright is making a positive difference.
In 2019, one woman came into the Greenville office and was considering an abortion.
"We talked to her, and she decided to keep her baby," Kocher said. In March, "she referred another woman to us."
A lot of them are so grateful that somebody cares that they begin to cry, Diamond said. "Then they bring their babies back to show us."
That is an awesome feeling.
They come in with an "Oh my gosh!" panicky look, and they leave supported and at peace.
And we say, "Thank God!" for the lives saved.
---
Joseph Reistroffer is a long-time writer who teaches religious education classes at St. Paul the Apostle Church in Spartanburg. Email him at jrjoeyr@gmail.com.