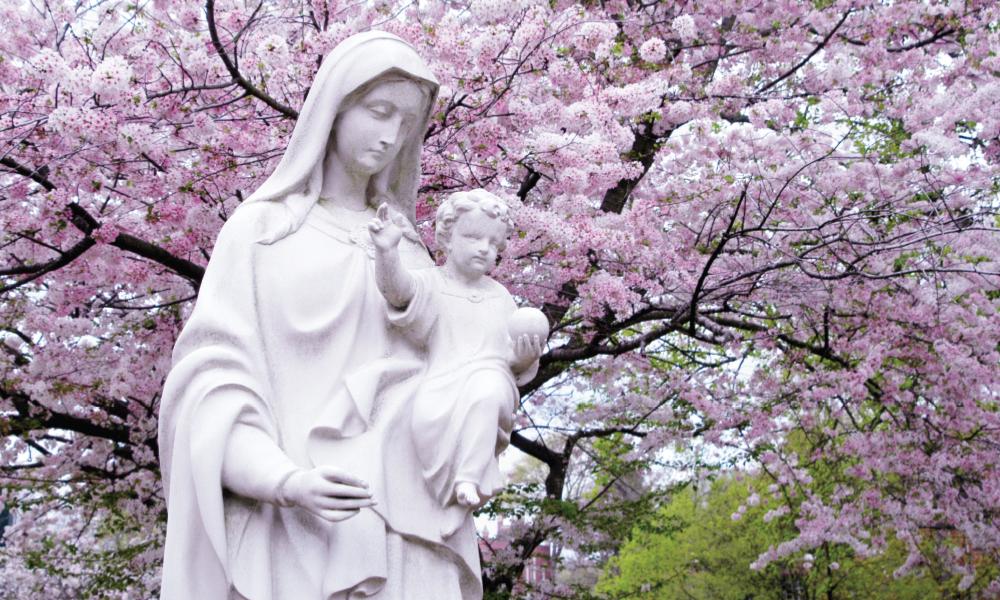 Photo by Getty images/bauhaus1000
---
My Dear Brothers and Sisters in Christ – May 2023
My dear brothers and sisters in Christ,

On May 14, Mother's Day, we are all given a special opportunity to honor and be thankful for our mothers. Many people buy flowers and gifts or enjoy memories. I invite you to consider this: every day, we should set aside time to cherish our mothers, and especially Mary, the Mother of God. It elevates us as sons and daughters of the Queen of Heaven.
As Catholics, we dedicate May as the month of Our Lady. This star of grace leads us directly to Christ, her son, despite the many distractions and obstacles of daily life. In the words of St. Louis de Montfort, "Have you strayed from the path leading to heaven? Then call on Mary, for her name means 'Star of the Sea, the North Star which guides the ships of our souls during the voyage of this life,' and she will guide you to the harbor of eternal salvation."
When Mary accepted her vocation as Theotokos, God-bearer, she also took on the responsibility of caring for each of us, and from the cross, Christ gave her to us as our mother. In thanksgiving for her gentle and selfless service, we can best honor her through doing the will of Christ. As Mary herself said at the wedding feast at Cana, "Do whatever he tells you" (Jn 2:5).
We thank our mother Mary for the patient, steady and silent love that she has for each of us. We thank her for the gift of Jesus Christ, the Word made flesh. We thank her for the pain that she endured when she allowed her son to live out his earthly ministry, even to the point of death for our redemption. In gratitude for the sacrifice she bore to humanity, let us bring her a bouquet of good works.
We should always keep in mind that the Blessed Mother is our strongest and most devoted advocate. We learn and grow through her example of humility, purity and unquestioned acceptance of the will of God. Today and every day of our lives, let us do our utmost to make our mother smile, and trust in the infinite mercy of her all-powerful son, Jesus Christ, our Lord.
In Christ's love,
Most Rev. Jacques Fabre-Jeune, CS
Bishop of Charleston