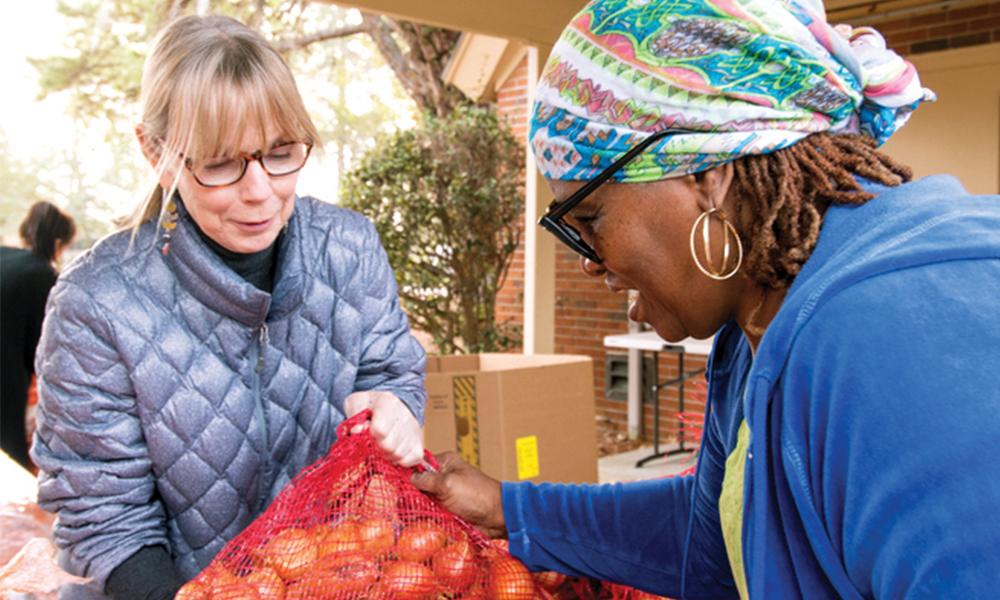 ---
My Dear Brothers and Sisters in Christ
My Dear Brothers and Sisters in Christ,

It's often only in hindsight that we can discern the virtues and vices that are most prevalent in our lives. As we enter 2022, we are invited to reevaluate the progress of our individual paths to holiness in the Lord. Human beings are naturally inclined to seek out new beginnings and establish good habits in place of the bad, usually at the New Year when life feels like it offers us a fresh start. While the changing number on the calendar can act as a wonderful catalyst for inspiration, we must keep in mind that every day is an opportunity for spiritual growth and change.
In this month's edition, we focus on something that often makes us uncomfortable to talk about with others: the political issues that will impact us as Christians in the upcoming state legislative session. Our faith should inform our policies and what we support — we are not liberal or conservative. We are simply Catholic. We'll also talk about the impact our diocesan ministries are having across the state in various ways, plus our annual financial report on how your donations are spent here at the diocese and what we cover. Most importantly, we'll continue to feature the Real Presence of Christ Jesus in the Eucharist, with coverage of the Marian Eucharistic Conference.
Remember, we have been given the great opportunity for a new beginning. Christ came into the world to give us a second chance to live for and through him. And we are provided with a constant source of forgiveness and grace through the gift of the sacraments.
This year, I ask that you pray every day for the grace needed to become more holy.
This prayer, which is threefold in nature, should contain a request for the Lord's mercy, a statement of fidelity to God's ordained individual path to holiness for our own lives and an act of thanksgiving to the God who opened heaven's gates for our salvation.
Together we pray:
God, Our Father, I am sorry for all the offences against you and my brothers and sisters. I ask you for forgiveness and give you my whole heart in love. With this new beginning, and enkindled by your mercy, I promise to carry out my vocation with dignity, enlightened by your gift of grace. I thank you for the opportunity to pursue the goals which I have made this year, and resolve to express my gratitude in thought, word and deed, today and for the rest of my life. Amen.
I pray that each of you has a very blessed New Year.
In the Lord's peace,
Most Rev. Robert E. Guglielmone, DD
Bishop of Charleston