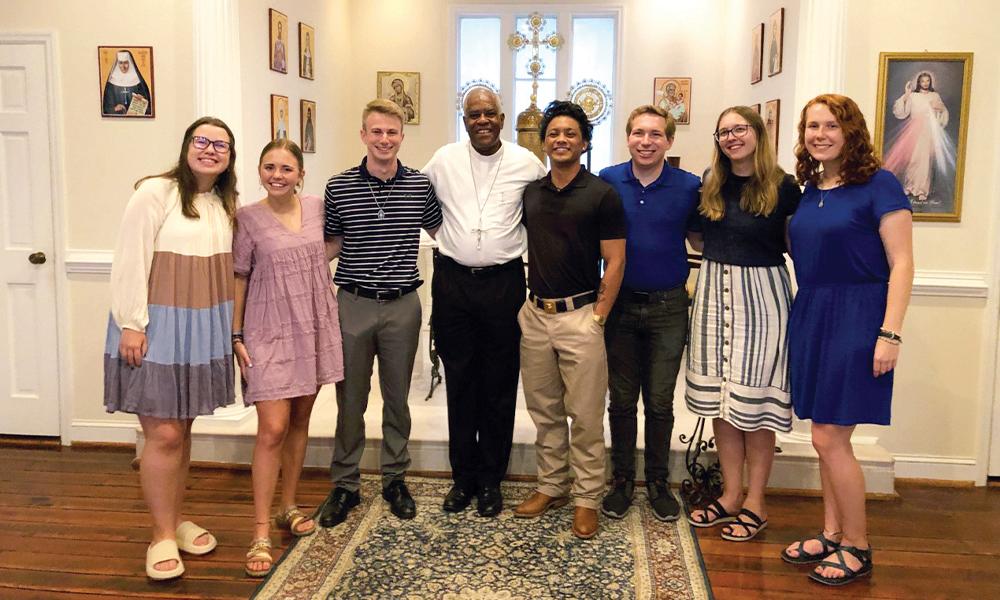 ---
My Dear Brothers and Sisters in Christ
My Dear Brothers and Sisters in Christ,

The holiday season often brings with it a sense of renewal, a breath of fresh air. For many of us, we are given an opportunity to slow down from the hectic nature of our daily lives and enjoy the company of family and friends over a well-cooked meal. We find fulfillment in remembering the blessings and triumphs of the year and look forward to a bright future full of prosperity, strength and love.
It is easy for us to feel grateful when we are overcome with warm feelings and emotions, so it is a perfect time to be inspired by the source of life and grace — God's gift to us in the holy Eucharist.
The word Eucharist means "to give thanks." In partaking of this mystery, by consuming the bread of life, we enjoy the gift of Christ's sacrifice, his body and blood. We are called to imitate him by making an offering of ourselves in love. It is heroic to give — and to give thanks. We accomplish our mission on earth in servitude to God and our neighbor.
In this edition of The Catholic Miscellany, we focus on stories about thanksgiving and the Eucharist, and we will read about November's many awareness campaigns, including vocations, adoptions and Black Catholic history.
We also celebrate 120 years of the Knights of Columbus in the state, and their annual race for charity that has become a Thanksgiving tradition.
In giving, we share our joy to ignite the light of truth in the hearts and souls of those we encounter. In gratitude, we are united in the Body of Christ. In the Eucharist, we find true fullness, happiness and communion with his family.
Let us offer this day of Thanksgiving as a prayer to the giver of life. We unite our joys and sorrows, our fellowship and the absence of those gone before us, as oblations to the one who gives us the strength to stand. With every breath and with every fiber of our being, let us thank God for the gift of himself.
May the peace of the Lord be with all of you this Thanksgiving season. I give thanks for each and every one of you.
In Christ's love,
Most Rev. Jacques Fabre-Jeune, CS
Bishop of Charleston