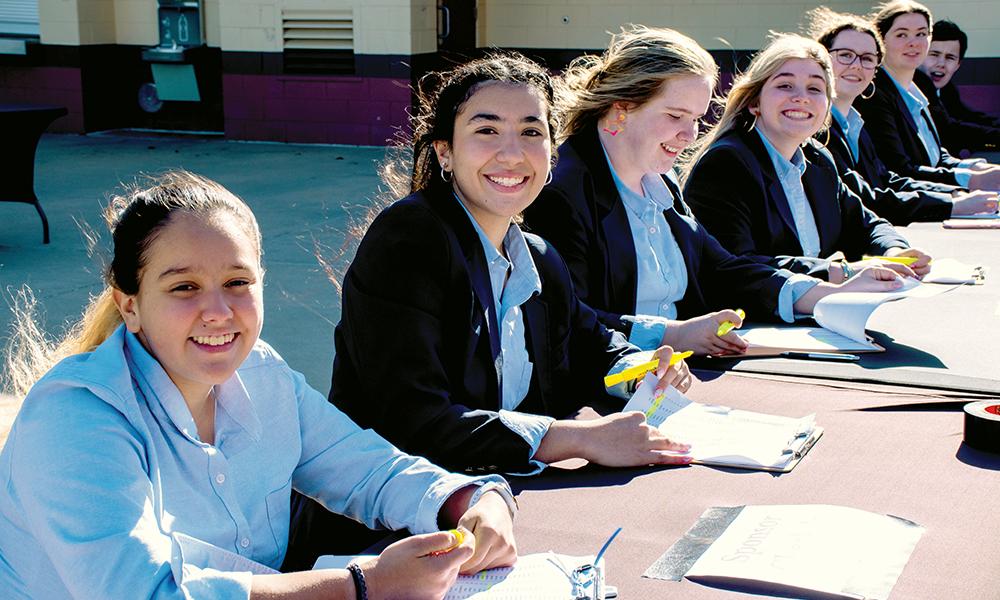 ---
My Dear Brothers and Sisters in Christ
My dear brothers and sisters in Christ,

All of God's creations bear the fingerprint of his divine order. When he breathed life into Adam and Eve, he commissioned them to govern the world in his stead. In the reflection of his likeness, he established the laws that guide humanity to knowledge of his will. As we are social animals with a natural hierarchy, we are called to live in unity in pursuit of virtue. Like bees in a hive, we were created to work in conjunction with our brothers and sisters to be a part of something greater than ourselves: the kingdom of God on earth.
I'd like for us to think about the role that rights and responsibilities play in our own lives. In this edition of The Catholic Miscellany, read about bees as an historic symbol of Christian life, and why we will use this as a model for the coming year. We'll also discuss the "Separation of Church and State," and why it does not mean what our society says. We will, always, continue to focus on the Eucharist, in particular this month as we lead up to Catechetical Sunday on Sept. 18. Finally, we say goodbye to a beloved order of women religious and thank them for the great work they have accomplished.
It is our responsibility as God's children to offer our time and talents to build up our brothers and sisters in our communities, setting them alight with the flame of love and zeal of faith. We are called by God to uphold rights that protect and affirm the dignity of every person, and laws that lead us to the attainment of our end: union with God. Our civil leaders ought to participate in God's creative power, led in imitation of his authority, to draft laws that promote the common good. Law without love is useless — it goes against our very nature.
Let us pray that the Holy Spirit invigorates our lawmakers and those who hold authority in society to enact laws to magnify the beauty of our nature; that we will work to support and affirm the most vulnerable among us; that we draw ever closer to the perfect sacrifice of the Eucharist; and that Christ Jesus gives us the strength to submit to the will of his Father. 
In Christ's love,
Most Rev. Jacques Fabre-Jeune, CS
Bishop of Charleston