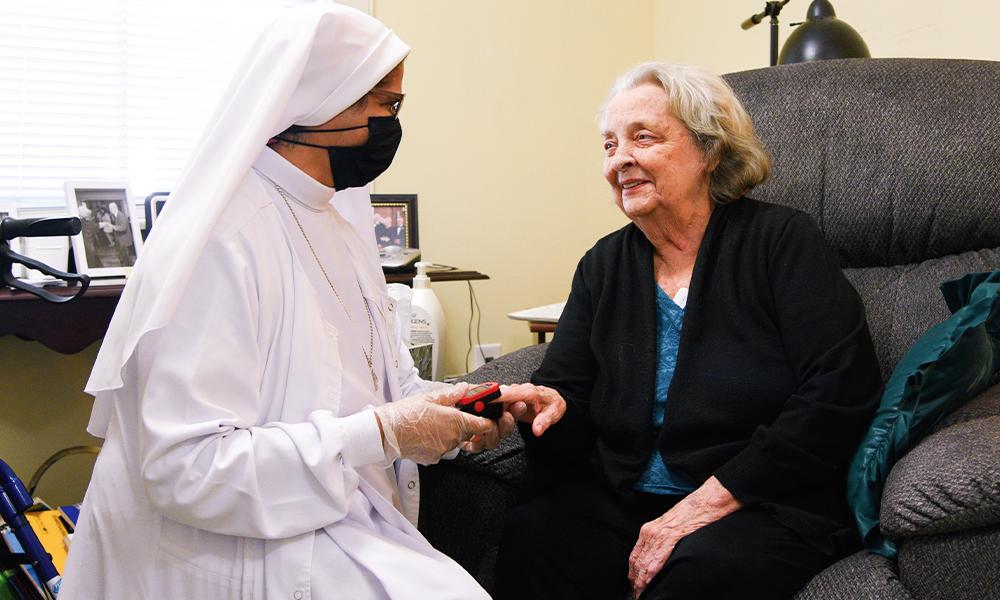 ---
My Dear Brothers and Sisters in Christ
My Dear Brothers and Sisters in Christ,

Just this year, Pope Francis designated the fourth Sunday of each July as the World Day for Grandparents and the Elderly. It falls near the feast of Sts. Joachim and Anne, the grandparents of Jesus, on July 26. Many countries already celebrate that day as Grandparents' Day. In our country, the national celebration is Sept. 12, when we recall those who loved us as much as our own parents, and who so often brought us or kept us in the faith.
In celebration this month, read about the Catholic Grandparents Association at St. Philip Neri Church in Fort Mill where children are encouraged to write letters to their grandparents and those who live in care homes. Also, we have an important Q&A on bioethics and end-of-life care, plus a feature on our state's only Catholic assisted-living facility, Carter-May. Each of these stories demonstrate how we can honor our loved ones in many ways: visit, send notes or make calls to remind our grandparents, and the seniors in our lives, how much we value them.
Beginning mid-September, it is also Hispanic Heritage Month. We've seen exponential growth in Spanish-speaking parishioners and faithful in our state, and we are grateful for all Catholics who have chosen to make South Carolina their home. Perhaps we can spend time learning about the cultures of the more than 20 Spanish-speaking territories and countries in our world, or praying a rosary dedicated to the Patroness of the Americas: Our Lady of Guadalupe. This edition will feature cultural practices that have become Catholic because of the great faith of our Hispanic/Latino family.
Finally, the Legion of Mary celebrates its 100th anniversary in September. We're featuring Ivy Monahon, whose incredible life story brought her to our state after a lifetime of bringing devotion to Mary to the world.
Please continue to pray for me, as I do for you. 
In the Lord's Peace,
Most Rev. Robert E. Guglielmone, DD
Bishop of Charleston