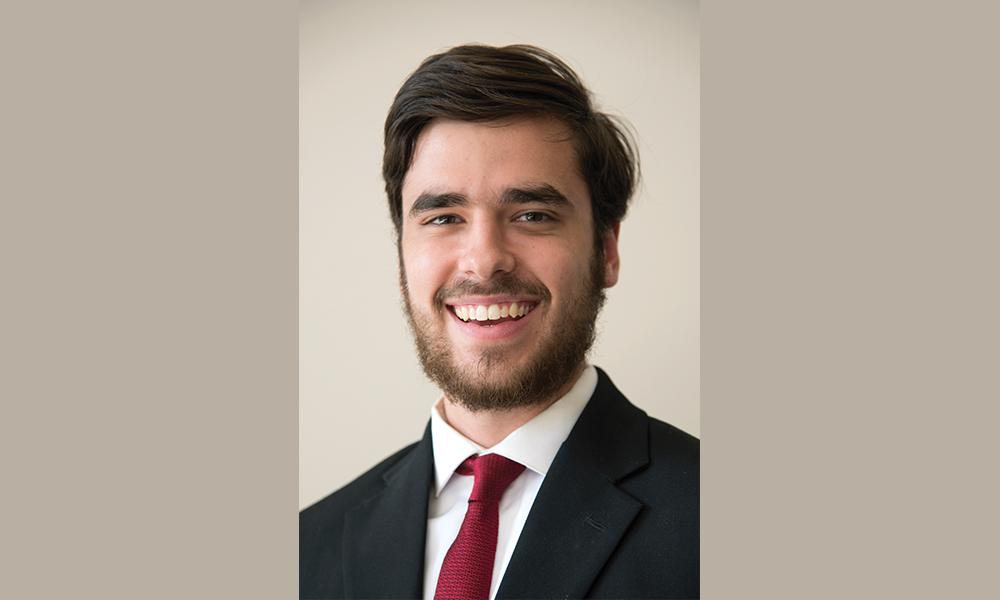 ---
Meet Your Seminarians
The Serra Club is working with The Catholic Miscellany to provide a series of profiles on the Diocese of Charleston's seminarians. We invite you to meet one of the men in formation to be a priest in South Carolina.
Jake Nadeau is studying at Theological College in Washington, D.C., in the Basselin Scholars Program. It is a three-year honors program in philosophy, which annually allows just 10 seminarians to attend. A college junior, his projected time of ordination to the priesthood is December 2029.
How did you discern the direction of your vocation?
I didn't seriously consider going to seminary until the end of high school. I had downplayed my faith for a few years, but my junior year I had a life-changing reversion to it. After months of spending time with the Lord and growing in my love for him, I began to feel a call. I started college at Belmont Abbey in North Carolina and loved it, but I had a yearning and restlessness in my heart to leave to go to seminary. After a year of prayer and spiritual direction, I joined the seminary for the diocese.
Which pastime are you happiest doing?
I love to read Catholic books, philosophy or literature. When I'm not doing these, one of my favorite things is to play basketball.
What do you want people to remember you for?
When people want to meet a seminarian or priest, they do not really want to meet us, they want to meet Jesus. I want people who knew me to remember me primarily for the fact that I made them feel close to Jesus and made them feel his love and compassion for them.
Who is a person you admire and why?
Recently, I have grown to admire and pray to Blessed Chiara Badano. She died from cancer when she was 18, which is only a little younger than I am now. Blessed Chiara was known for her profound joy and peace that she shared with others even as she suffered the worst possible pain. I pray to her and ask that I can share that same joy with young people our age.
Why is the Church's emphasis on the Eucharist important?
The Eucharist is the greatest gift Jesus gave to Christians before he left — it is himself. Through it he gives us nourishment to persevere every day, to be saved from sin and to live forever.
Why is the Church devoted to our Blessed Mother?
In a world where we have all been deeply hurt by sin, Mary is the refuge of sinners. She is the "Mother of Mercy." In the same way that a child who is afraid runs to its mother, so we can run to Mary. It is through her primarily that those who have fallen away from the Church will be brought back. I have seen this happen for many people.
---
The Serra Club of Charleston is a member of the USA branch of Serra International, with the goal of nurturing vocations. Contact Debra Dinolfo at serracharleston@gmail.com for information or to join.