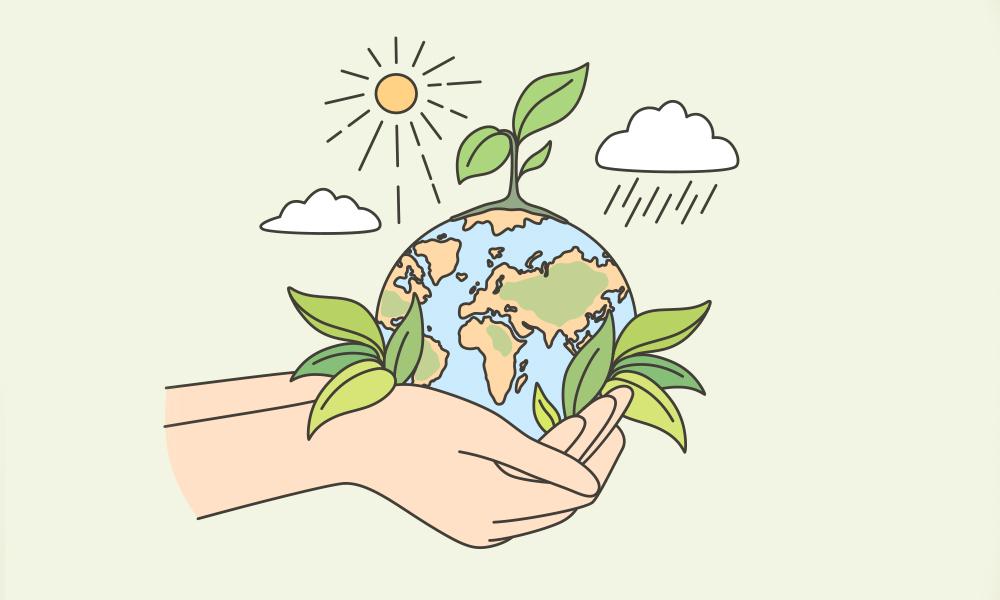 ---
For the Life of the World — and the Church
Every Sept. 1, for a number of years now the pope, the Orthodox patriarch and Protestant leaders have convoked the Season of Creation. It lasts through Oct. 4, the day when St. Francis of Assisi is memorialized in the Roman Catholic calendar, the Anglican Book of Common Prayer and in the hearts of people of many faiths.
The season isn't merely a time for fond gazing at statues and icons of the beloved saint with a dove on his shoulder and rabbits, sheep, dogs, a wolf and all sorts of furry things at his feet. Its conclusion on Francis' feast day is a culmination of 34 days of prayer, planting and beautification projects, simplifying and downsizing and commitment to conscientious attention to the condition of planet Earth.
Rather than revisiting the evidence that we're in a climate crisis, however, I'd like to look at one aspect of this season that exemplifies reconciliation and human solidarity. That's the way in which Catholics and Orthodox Christians, divided since the schism of 1054, have achieved some remarkable rapprochement and respectful, even reverential, cooperation on behalf of the common good.
St. Paul VI started it when, in the spirit of the Second Vatican Council, he met with Greek Orthodox Patriarch Athenagoras in Jerusalem. The two lifted the centuries-old condemnations, anathemas, which the divided churches had pronounced upon each other, and they embraced. 
Catholics have acknowledged that the Orthodox maintained apostolic succession and thus regard Orthodox sacraments and priesthood valid. St. John Paul II and Patriarch Teoctist of the Romanian Orthodox Church attended one another's worship and appealed for "authentic unity." 
John Paul also corresponded with Patriarch Dimitrios and met with Greek Orthodox Archbishop Christodoulos and Bulgarian Patriarch Maxim. He appealed to Ukrainian Catholics to work more closely with their Orthodox confreres.
Pope Benedict XVI met with Patriarch Bartholomew, and they issued a number of joint statements appealing for unity and inter-church cooperation. At his retirement, Russian Orthodox leaders lauded Benedict for his efforts to bring Vatican and Moscow church leaders together. Finally, it hasn't escaped notice that Pope Francis has cited Patriarch Bartholomew in Laudato si' — his encyclical, "On Care for Our Common Home" — and Fratelli tutti, the 2020 encyclical — "On Fraternity and Friendship." The pope and the patriarch see a critical need for humans to change attitudes and behaviors so that we sustain the Earth and shape more peaceful, equitable and healthier human societies.
In our diocese, we might note that St. Gregory the Great Church and John Paul II School in the Beaufort Deanery have welcomed the area's Greek Orthodox community, Holy Resurrection, to use St. Andrew Chapel and the commons at the school for worship and gathering. And, when St. Elizabeth Ann Seton School, in the Myrtle Beach Deanery, was under construction, it first opened its doors at St. Mark Coptic Orthodox Church.
Hospitality is part of our mutual tradition. One of the things that is very clear to all of us who have attended Eastern rite Catholic liturgies — Byzantine, Maronite and Chaldean Catholic — is that the Orthodox liturgy is very familiar. It is lush in its proclamation of the Word of God; in its invocation of the Trinity; in its use of incense, bells, sacred vessels and decorative vestments; in sacred chant; and in its reverence for the Eucharist.
While we maintain differences in expression and a number of theological matters — especially regarding the papacy and papal infallibility — we Catholics and Orthodox have more in common than we do with any other Christian denomination or tradition. We can applaud the fact that Pope Francis speaks of his "brother Bartholomew" as "a source of inspiration." Both popes and patriarchs have in common what Orthodox archdeacon and theologian John Chryssavgis calls "a sacramental vision," our understanding that a primary way God reveals himself is through the world of creation. So our actions on behalf of caring for our land, water, air, fields and forests, beaches and deserts, flowers and crops, fish and fowl, herds and flocks save not only lives but preserve emblems of faith.
As St. Thomas Aquinas has said, every creature "bears a vestige of the Trinity." We Orthodox and Catholic Christians have a heightened appreciation of the sacramental universe in which we live. And we are duty bound to see that we, and the generations that come after, benefit from the myriad ways in which this world can reveal to us what is holy and true.
Working together can only enrich both of our faith traditions.
---
Sister Pamela Smith, SSCM, Ph.D., is the diocesan director of the Office of Ecumenical and Interreligious Affairs. Email her at psmith@charlestondiocese.org.