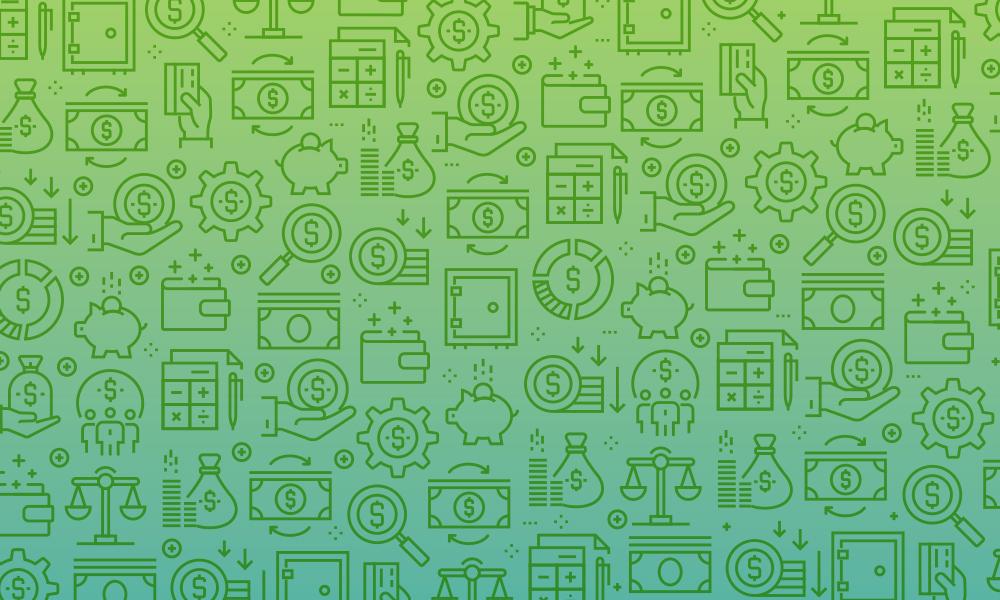 Photo by Getty images/cnythzl
---
How to Protect Our State From Predatory Lenders
South Carolina enjoys a strong economy, high employment, great quality of life, decent governance and a wide safety net for those in need. Nevertheless, a substantial number of people living on low, fixed incomes across the state, such as Social Security and disability, are in financial distress at any time.
Many people with low wealth, income or credit fall prey to high-cost loans that
they cannot afford,
force them to commit their checks and refinance repeatedly, and
trap them in debt from which they cannot escape.
A successful strategy to eliminate this high-cost, predatory lending that many states have used is a rate cap on interest and fees for these loans. This solution is under consideration in South Carolina as Senate Bill 518. The bill would regulate consumer lending with a cap of 36% annual percentage rate (APR), which is a win in several ways. First, it creates a guardrail to protect financially distressed South Carolinians from high-cost loans that trap them further in debt. Second, it allows the lending industry to continue to function and thrive here. Finally, it stops the yearly loss of hundreds of millions of dollars from our state economy due to predatory lending.
The men and women who get caught in high-cost loans are not typically reviewing their market options carefully and comparing alternative strategies. They are often financially uneducated or desperate, isolated and too embarrassed to ask friends or family for help. The elderly and underserved are particularly vulnerable.
In 2005, U.S. military services recognized that many young soldiers, sailors, guardsmen and airmen were falling prey to these loans. I served in the Navy as an instructor at the Naval Nuclear Power School, and I saw it happen. Congress passed the Military Lending Act (MLA), which set a maximum consumer credit fee and interest rate for servicemen and their dependents in every state at 36% APR. This limitation has been successful in reducing the harm of predatory lending while still allowing service personnel access to credit and financial help, and the lending industry continues to serve this group.
At my parish, St. Anthony of Padua Church in Greenville, a group of parishioners saw the problem of predatory lending, so we formed a nonprofit called the Micro-Loan Assistance and Financial Health Program, or MICAH. MICAH counsels and mentors individuals in financial distress. When needed, small loans are offered at a 4% annual interest rate, rather than the high-cost, debt-trap loans with rates commonly between 300-400%.
MICAH is only one of a considerable number of programs that offer financial counseling in the Greenville area and across the state. We have learned that many financial crises can be solved with help from mentors, using existing resources and programs and some low-cost loans.
Many states have now passed legislation after the MLA model. These legal measures have been successful in other states at reducing exploitive loans, while allowing the lending industry to continue to flourish.
Opponents of the South Carolina bill worry that it will limit credit for those who are at-risk or hurt the people the legislation is intended to help. The good news is that the 36% APR rate cap has stood the test of time. In the 18 states and the District of Columbia where it has been in place for years, access to credit has not been harmed, and the lending industries continue to make money. People in North Carolina and Georgia are not asking for a return of high-cost loans and predatory practices.
In South Carolina, the rate cap and S 518 have wide support statewide, including faith communities, social services organizations and advocacy groups. Bishop Jacques Fabre-Jeune, CS, along with the U.S. Conference of Catholic Bishops, have long supported legislation to stop predatory lending. The S 518 bill will be able to protect people in South Carolina from being preyed on, and it is the way a growing number of states have protected their most vulnerable citizens.
Advocacy for those experiencing poverty or who are vulnerable is at the heart of our Catholic Christian tradition. It is a work of corporal mercy.
---
Mark A. O'Rourke, MD, is a medical oncology cancer specialist with the Prisma Health Upstate Cancer Institute in Greenville. He has a particular interest in medical ethics and has served on the ethics committees of the South Carolina Medical Association and the American Society of Clinical Oncology.