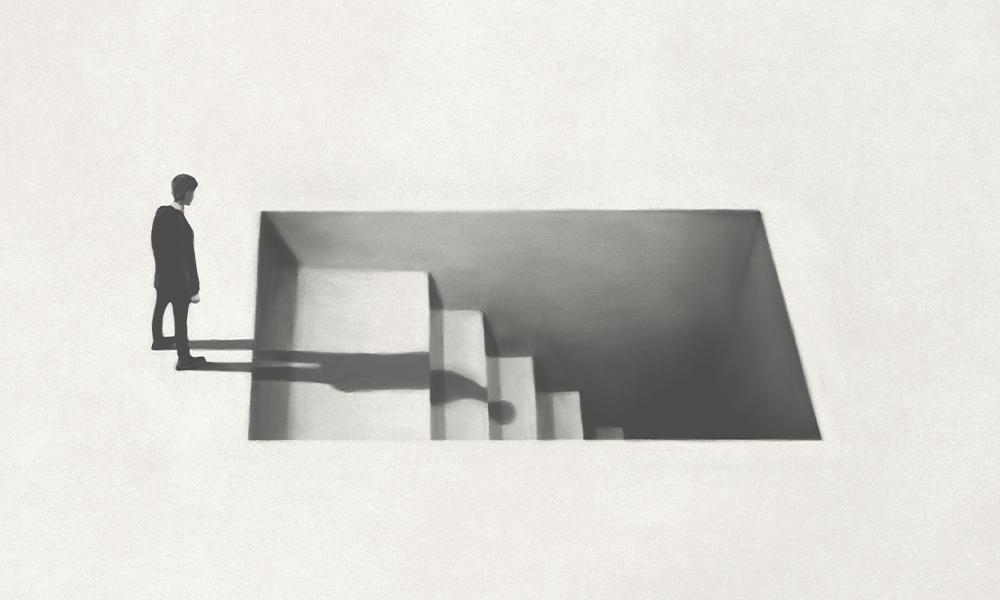 Image by Getty Images/francescoch
---
How Porn Kills Authentic Love and How Chastity Can Rebuild It
I had only been with Family Honor a few months when I received a call from a Catholic school administrator. It was short and to the point: "We've found pornography in the boys' lockers. Can Family Honor come and do a chastity program here?"
That call was many years ago. Since then, we know that the problem with porn use by teens and adults has only gotten bigger and uglier.
According to Dr. Peter Kleponis, a pastoral counselor and director of Integrity Counseling Services:
The average age of a child's first exposure to porn is now 8
80% of 15- to 17-year-olds have had exposure to hard-core porn
The largest population of internet porn users are 12- to 17-year-olds
But of course, children and teens aren't the only ones accessing pornography. Kleponis reports on his website that 40 million U.S. adults regularly visit internet porn sites and over one-third of all visitors to porn sites are women. Equally as sad is the reported number of Christians who said pornography is a major problem in the home — 47%.
So, is pornography harmful?
If you are tuned in at all to modern culture, you have likely seen television shows or heard some sports stars or celebrities talk like porn is no big deal, that it can "add to a relationship," or that our bodies are beautiful and should not be shamed.
But a closer look reveals that those promoting porn use either simply don't understand the effect it can have on individuals and families, or they are twisting the meaning of God's design for our bodies for their own purposes.
One of the many sobering statistics about pornography use is that it plays a significant role in half of all divorces. That's not surprising, since, according to a 2018 article in Psychology Today, "Because of how sex impacts the brain, pornography essentially short-circuits other systems, becoming not only addictive, but also undermining secure attachment, mutual relatedness, and intimacy" ("4 Ways Porn Use Causes Problems," by Grant Hilary Brenner, MD).
Pornography has even been compared to crack cocaine in terms of its addictiveness. It sets off powerful chemicals and neurotransmitters into the brain that create extremely pleasurable sensations and thus make it increasingly hard to break the habit. But more than that, the brain of the regular porn user actually shrinks. Dr. William Struthers, interviewed for a January 2023 article on the Covenant Eyes website, stated that "viewing pornography and masturbating actually weakens the region of our brain known as the cingulate cortex — the region that is responsible for moral and ethical decision making and willpower" ("Brain Chemicals and Porn: How Porn Affects Your Brain," by Luke Gilkerson). Further, if pornography use is begun when young, it can alter that individual's ability to form healthy relationships with the opposite sex.
Perhaps most tragically, however, pornography becomes a sad substitute for true sexual intimacy as it was designed by God: between a man and a woman who are husband and wife in a committed marriage. Pornography use in marriage often leads to a loss of trust, feelings of betrayal and a rupture of the love that originally brought the couple together.
What does our faith say?
Our Catholic faith is very clear about the harmful effects of pornography: "Pornography consists in removing real or simulated sexual acts from the intimacy of the partners, in order to display them deliberately to third parties. It offends against chastity because it perverts the sexual act, the intimate giving of spouses to each other. It does grave injury to the dignity of its participants … since each one becomes an object of pleasure and illicit profit for others. It immerses all who are involved in it in the illusion of a fantasy world. It is a grave offense" (Catechism of the Catholic Church, 2354).
Teaching and living authentic love
The solution to a culture that seems immersed in disrespect for the human body is teaching young people about God's purpose and design for our bodies and about the virtue of chastity, which is sexual purity. This is what we do at Family Honor. We carry out our mission primarily through parish-based programs that bring moms and dads together with their teens to hear about these important topics from the perspective of our shared faith, grounded in Scripture and the richness of Catholic teaching found in St. John Paul II's Theology of the Body.
Most importantly, we encourage, equip and empower parents to be the people who their sons and daughters seek to talk about these topics. Research shows that a strong sense of parent-child connectedness can help protect adolescents from risk-taking behavior.
Preparing kids for the future means equipping them with the spiritual armor they'll need to stand firm in a culture that is trying to seduce them into using God's gift of sex in a way that it was never intended. Here are some tips for parents and teens to help your family embrace the virtue of chastity:
PARENTS
Treat your spouse with respect. Model Christ-like love in your home.
Promote chastity and sexual respect in your family and your parish. Visit Family Honor's website: FamilyHonor.org
Consider internet filtering software to help protect your family: CovenantEyes.com
If porn is a problem, get help: IntegrityRestored.com
TEENS
Remember the Lord is near you always. Ask Jesus to guard your heart from unchaste thoughts and actions.
Pray to Mary every day to grow in purity. Pray for the people you will date and for your future spouse.
Receive Holy Communion frequently. Spend time in Adoration. Go to the Sacrament of Reconciliation.
Access media that shows virtue and Christ-like love.
Choose your friends wisely - those who are good examples of virtue and who help you make good choices.
Be pure and respectful in conversations, texting and all social media.
---
Brenda Cerkez is the executive director of Family Honor, Inc., which provides a Catholic framework on the truth and meaning of sexuality, love and family. Visit familyhonor.org.