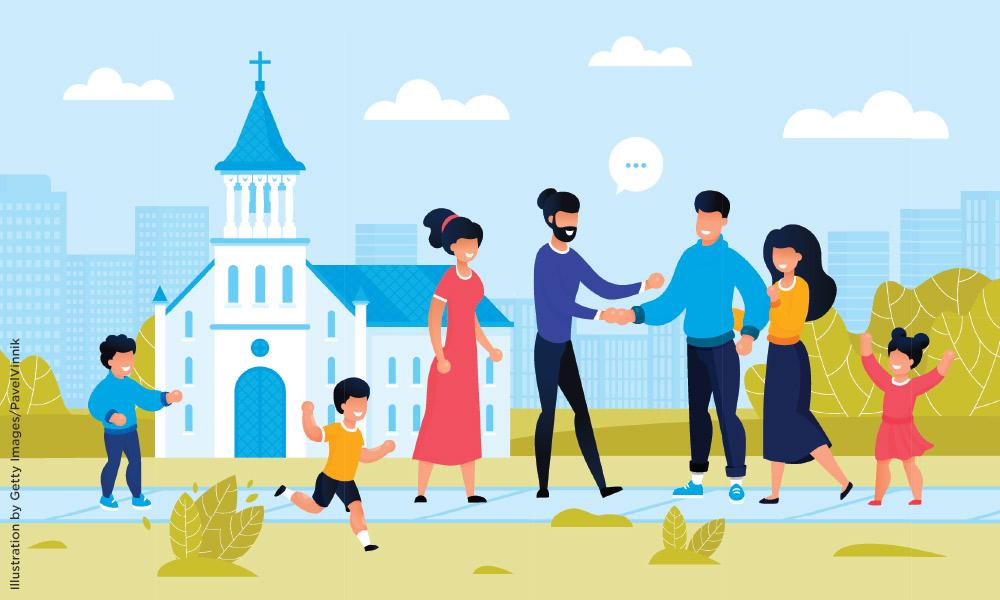 ---
Heading Back to School Means Scheduling Back-to-God
Before I became a parent, I thought kids should eat what adults eat, sleep in their own bed all night and only have an hour of screen time on Saturdays. As a parent, I have prepared up to six different meals for one dinner (we only have three kids in the house), will allow a child my spot in bed if it means they — and consequently I — stay asleep (even if I'm on the couch) and have decided that screen time doesn't count if it's Mr. Rogers or "Veggie Tales."
Perhaps one of my biggest misconceptions was that scheduling kids' activities was easy. Then, two years ago, as a parent and youth minister, I actually forgot to sign my own children up for faith formation. I didn't even know until a co-worker shared that the start of Sunday school had gone well, and I realized my own kids had missed it because I was distracted by all the back-to-school activities.
Families have a lot on their plates, and as school begins this fall, we're especially excited to get back to the activities we love. Swimming, soccer, dance and art — all are great, but we've learned that it takes intentional planning to keep our family's Catholic faith the priority. As we're rebuilding our family calendar, we're taking these steps to do that:
Mass on Sunday, or Saturday night, is The Priority. I realized how quickly I can forget this when we attended our first weekend swim meet. It was my 11-year-old (not me, the youth minister) who piped up, "And which Mass can we go to this weekend?" Each week, my husband and I sit down with our calendars and make sure we both understand the entire schedule: drop-offs, pick-ups, appointments, etc. The first commitment we both put on the calendar is Mass and who will attend when and with which child. Everything else is arranged around that.
Regular faith formation is also a priority. This looks different for every family — it may happen at home, it may happen in the parish or it may be part of the Catholic school curriculum. While teachers or catechists may be assisting, it's still my responsibility — as a parent — to be sure my children are learning about their faith and how to apply it to their lives. This might mean talking to them about their lessons, about prayers or saints who inspire me or attending community service or prayer experiences together. Most important is making sure my kids see me living my faith regularly — not just dropping them off for lessons or youth group.
Finally, family prayer time is a priority. Every night, our kiddos say prayers with at least one parent. Sometimes, this means a decade of the rosary in the car on the way home from swim practice; sometimes, this means a simple "Jesus, I love you" with an exhausted child who can't keep their eyes open. We aren't aiming for perfection, just modeling daily conversation with God and making it as much a part of our bedtime routine as washing up or brushing teeth.
There's lots to look forward to as school begins and extracurriculars start up. There will be a lot demanding our attention. In the midst of all these good things, we should remember our faith isn't one more activity but the foundation of our lives on earth and our hope for eternity!
---
Alison Blanchet writes the column Team Catholic. She lives in Panama City with her husband and children. Email her at alisondblanchet@gmail.com.