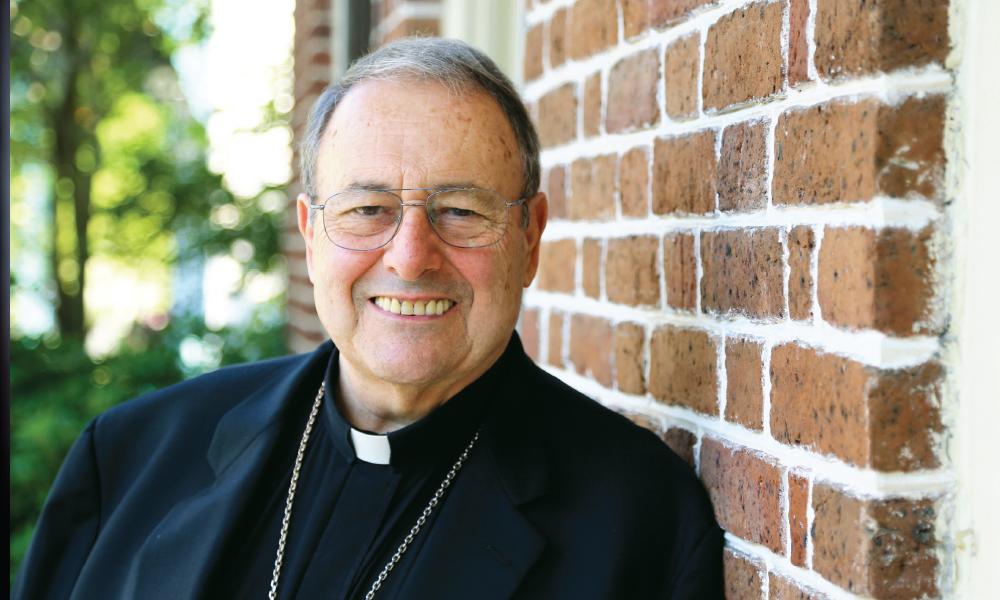 ---
Happy 201st Birthday!
My Dear Brothers and Sisters in Christ,

Our Bicentennial celebration magazine was supposed to be published last July for the official 200th anniversary, but as you might recall, one or two things got in the way.
Even for a Church with a 2,000-year history, 200 years is no small thing — it is worth celebrating and commemorating the faith of the people, priests and religious who have called South Carolina home.
I am so glad to be your bishop for this monumental milestone, and especially during this past year, because it has allowed me to see the faithfulness and resilience of the people of God. That is our legacy as Catholics because we have remained, from the very beginning, "One Family in Faith."
I want to say a special thanks to all of you for your patience, persistence and generosity because, despite everything, our Bicentennial Campaign has exceeded its goal in pledges. These funds — entrusted to the laity through the Catholic Community Foundation of South Carolina — ensure that we can move into our third century with enough resources to continue to proclaim the Gospel. We will assist parishes, build and maintain schools, support vocations, extend our outreach to the impoverished and vulnerable and plan a future for our next generation of Catholics.
From a handful of believers in the late 1700s, a once-scattered flock across three states and an ocean is now a welcoming community of faithful from many nations. Our history will continue to build our future, strengthen our parishes and missions, and form Catholics ready to live the Gospel.
In the Lord's Peace,
Most Rev. Robert E. Guglielmone, DD
Bishop of Charleston