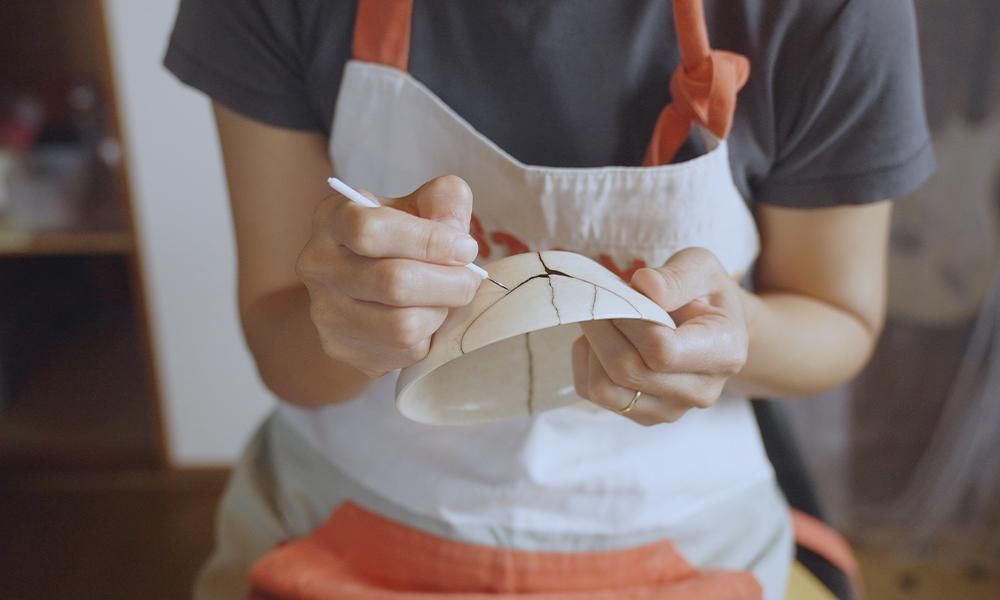 ---
"God loves you just the way you are"
After working as a licensed practical nurse for 13 years, I was drawn to a deeper career of marriage and family therapy — specifically because I had an abortion in 1975. I needed to understand how I could come to make such a tragic decision and therapy wasn't helping. I would find out, too, that neither my degree nor therapy brought me healing. It was only when 

I truly believed God never stopped loving me that I began to find comfort in my soul to now be able help others. It is a journey.
Not Good Enough
Though I held a master's in marriage and family therapy and assisted people in crisis with issues of trauma, how was it that I felt my voice was not good enough? I was working in my field and my specialty and helping others. Retired after almost 40 years of what I believed to be very satisfying work, why did I still believe my voice was not good enough to be heard?
In my own therapy, which was necessary to be able to work as a therapist for others, I processed through the difficult issues of abandonment, a dysfunctional, alcoholic family, sexual abuse and divorce. My sometimes very painful marriage of 30 years ended as the youngest of my three daughters was beginning her own married life — what a terrible example I had given her, I thought.
I moved to South Carolina in 2013, and I set up a comfortable place to live with my little poodle dog and two newly adopted kittens. I thought I would be alright here. Then one day, I stopped at my new church, St. Michael in Murrells Inlet, and found myself paralyzed emotionally, right there in the parking lot.
Everywhere I looked, there were signs, bright displays of "40 Days for Life." I went into the office and was able to see (then parochial vicar) Father John Bosco Duraisamy. He listened to me for over an hour as I cried. In all my years of treatment with others, I was prohibited from dissuading any client from choosing to have an abortion. I was supposed to listen to her as she decided what she felt she needed to do then help her after the abortion when she came in so distraught.
I came to the realization that in my own therapy, while mention was made about my abortion in 1975, I was never encouraged to explore what happened back then or how I came to make such a tragic decision. I continued to cry as I spoke with my priest, and when I finally relaxed some, he said gently, "God loves you just the way you are." I left feeling somewhat calmer, but it wasn't over.
Retreat to Heal
In January 2014, my Franciscan friend Marguerite asked me to join her at a Life in the Spirit weekend. It was a powerful experience. I was encouraged to face my sins and work at genuine reconciliation. The Saturday evening of the retreat, there was a healing session in which the Holy Spirit was invited to assist us. Those prayers led me into a very deep place of pain, and I experienced emotional paralysis yet again. I cried ever so silently — I felt so heavy.
The priest who was conducting the healing session stood in front of me. My eyes were closed. He touched my forehead, and suddenly I felt like I was melting. I stopped crying and experienced such a lightness, energy and willingness to believe in myself. I had the ability at last to see that the work I had been doing all those years was helpful. I was doing God's work in supporting others to process their trauma, and he was with me. I was not alone.
I arranged in March that year finally to attend a much-needed Rachel's Vineyard retreat. Rachel's Vineyard is a weekend for anyone wanting to heal after an abortion experience. I was able to express my shame, guilt and pain about what I had done nearly 40 years prior. The services helped me to take responsibility for my actions. I wrote my baby a letter apologizing for how I hurt him, how I stole the life God had planned for him. I was able to give him a name, Liam Michael. We ended the weekend with a special service for our babies, honoring them, giving them over to our Father in heaven, knowing they are safe with Jesus and his mother, Mary. It was a painful weekend with many tears of healing shed.
Silent No More
One year after the Life in the Spirit retreat, when I had truly begun the ongoing journey of healing, I joined the group called Silent No More at the March for Life, in Washington, D.C. The night before the march, we attended a huge gathering at the Basilica of the National Shrine of the Immaculate Conception. I was able to go to confession, and when I confessed for the umpteenth time about having had an abortion, the first words from the priest's mouth were, "God loves you just the way you are."
I truly processed those words for the first time. They were the same Father John Bosco had given me — God loves me just the way I am.
I had never felt worthy enough to join those marchers before, but now I was. We each carried a sign: "I Regret Being a Doctor of Abortion," "I Regret Not Being Able …" to be a father, grandparent, sibling, etc. I carried a sign that read, "I Regret My Abortion." There were only 60 of us in the group of about 200,000. I gave my testimony on the steps of the Supreme Court, along with the others from our group.
Since that time, I have made it my mission to help other women who have had an abortion, to teach them that, with the strength of the Holy Spirit, they too can reach out to our Lord for his infinite mercy and forgiveness. Hopefully, many more will forgive themselves, which is the hardest thing to do, and move from being a victim to a survivor and advocate.
I pray that in my continued journey of healing I can lead others to know the tragedy of my decision to end the life of my baby, and how this decision has affected my life ever since. As part of my reparation, I offer my work for my son Liam Michael and especially to our Father in heaven. May he use the voice he has gifted me in doing whatever I can to help women heal, so they will be stronger, able to step forward and speak about their pain.
People need to hear their voices — and I have found mine.
---
Barbara Umpleby, MFT, OFS, is a licensed marriage and family therapist and poet living in Murrells Inlet. Email her at hannahbumpleby@yahoo.com.