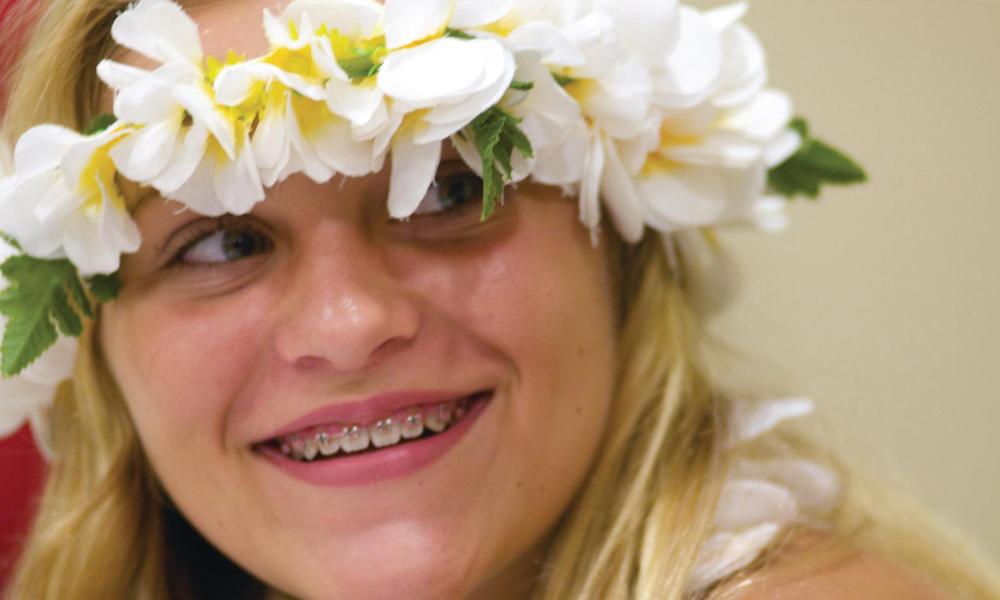 ---
Emerald to Asian Isles: Immigration Is Booming, and the Catholic Faith Is Growing
Immigrants have helped shape nearly every aspect of American culture, and that includes the culture and faith of our diocese.
Although South Carolina has been home to a Protestant majority since colonial days, Catholics have always played a role in the state's history and will continue to shape its future.
Here is a look at some of the immigrant groups that have left a significant mark in the Diocese of Charleston:
Faith from the Emerald Isle
Irish immigration has been central to the spread of the Catholic faith.
While the first Irish immigrants to South Carolina were documented in 1670, the largest influx began in the early 1800s, driven by oppression, poverty and the potato famine. That wave of immigration continued through the early 1900s, bringing to us Bishop John England, a native of Cork, Ireland, who arrived in Charleston in 1820. Most Irish Catholics initially settled in Charleston.
In Columbia, what is now the Basilica of St. Peter started as a parish in 1821 to serve Irish laborers who had come to work on the Columbia Canal.
Then, in the 1850s, Irish immigrants flocked to the Upstate to build a tunnel through Stumphouse Mountain as part of a railroad that never was completed. There, they lived in a small town called Tunnel Hill and worshipped in a church called St. Patrick, both of which faded into the mists of history when the railroad failed.
Elsewhere, an Irish priest named Father Timothy Bermingham was instrumental in building St. Mary of the Immaculate Conception Church in Edgefield, and another Irish immigrant started a parish in the rural town of Ward, now home to St. William Church. Others helped start a small but thriving community that existed for many years in Blackville.
As the oldest group of immigrants, the Irish have become a seamless part of parishes. The only distinctive group remaining are the Irish Travelers in Murphy Village.
Faith from the Middle East
Lebanese Catholics made their way here in the late 19th and early 20th centuries, fleeing persecution and war in their home country and, like other immigrants, seeking greater economic opportunity.
Significant communities were established in Greenville, Columbia and many small towns in the Midlands and Pee Dee region. This group often found work in the retail business, especially the sale of groceries and dry goods.
Today, descendants of these original Lebanese Catholic families worship in many parishes, including St. Mary Church in Summerton, Our Lady of Perpetual Help in Camden and St. Joseph in Columbia. Many people with roots in the Middle East also are members of St. Rafka Maronite Church in Greer. The Maronite rite of worship has its roots in Lebanon and Syria.
Modern immigration
By far, the largest wave of Catholic immigration in the past 40 years has been the Hispanic community. Since the 1980s, the number of Spanish-speaking Catholics in the state has exploded, and as of 2020 it was estimated that 27 percent of the state's faithful, more than 40,000 people, are Hispanic, according to diocesan records.
While most Hispanics here come from Mexico, others are from Honduras and Guatemala in Central America, plus Colombia and Venezuela. Large, vibrant communities can be found at churches in every deanery. Several parishes serve populations that are almost entirely Hispanic, including St. John of the Cross in Batesburg-Leesville and San Sebastian in the Upstate, a mission of St. Mary in Greenville.
The diocesan Office of Hispanic Ministry has expanded its staff and outreach to serve the needs of this growing population.
Also growing in numbers are the Vietnamese Catholics, who arrived in large numbers in the 1970s. Today, churches in several cities offer Mass in Vietnamese to serve their active communities. And in 2016, Our Lady of La Vang was founded in Greenville to serve as a Vietnamese congregation.
Filipino Catholics also make up a large part of the community at several parishes where Mass is offered in Tagalog.
The diversity of the universal Church is also evident in smaller groups that are immigrating here to work in a variety of industries and study at colleges and universities. These communities include Catholics from Poland and other Eastern European countries, Brazil and several African nations.
---
Growth in Diversity
The Diocese of Charleston has seen an overall increase in diversity in its Catholic population over the last decade.
                                  2011     2020
African American    2,350    3,700
Hispanic or Latino    20,900    40,200
Korean    160    600
Vietnamese    1,650    1,780
Native American    65    106
Filipino    Not reported    4,950
Other (non-white)    2,514    4,311
Numbers are approximate and based on the total individual registered Catholics within the diocese.
Want to attend Mass in another language?
Spanish-language Masses can be found at parishes in every deanery at charlestondiocese.org. For other languages:
Korean: St. John Neumann in Columbia
Latin Mass: Stella Maris on Sullivan's Island, Prince of Peace Church in Taylors, Our Lady of the Lake in Chapin
Polish: St. Mary Magdalene in Simpsonville
Portuguese: St. Andrew in Myrtle Beach, Immaculate Conception in Goose Creek
Tagalog: St. Mary Magdalene in Simpsonville, St. James the Younger in Conway, St. Ann in Florence
Vietnamese: St. Thomas the Apostle in North Charleston, St. Martin de Porres in Columbia, Our Lady of La Vang in Greer, St. Andrew in Myrtle Beach, St. Anne in Rock Hill