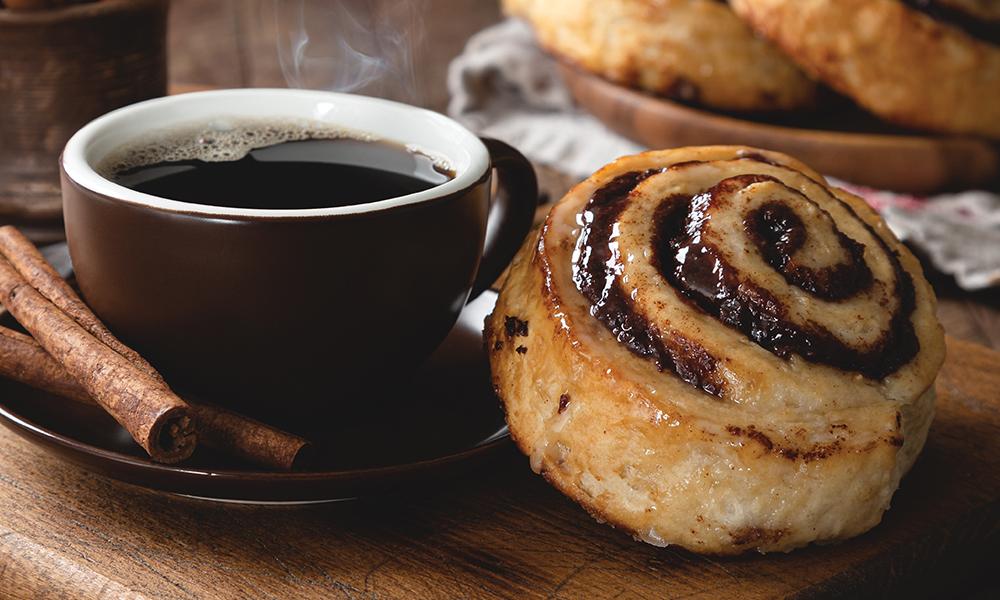 ---
Compassionate Café
You Don't Have to Grieve Alone
They say that everyone handles grief differently. That may be true, but I think it is safe to say that anyone experiencing grief finds comfort from the support of others."
When Paul Brustowicz lost his 17-year-old son in 1992, he found comfort from a grief support group at his church in Trenton, N.J. He later trained in grief support and started a monthly support group at his parish. Brustowicz spent 40 years in life insurance prior to retiring and had experience in meeting management.
When he moved to Summerville, S.C., in 2012 and joined St. John the Beloved Church, he had many years of experience in grief ministry and offering programs in different formats and styles. He even underwent more training from the Grief Recovery Method in 2018.
"I knew I loved to teach and educating people about grief," he explained. "Plus I loved the interactions I had with people. They helped me as much as I helped them."
He started the Compassionate Café in 2019 at St. John, which is a monthly grief support group that meets every second Thursday at 10 a.m. Eight people came to the first meeting and since then Brustowicz said he has had up to 12 people attending.
The format is informal and open. He announces ground rules from the get-go, but they aren't strict.
He just wants everyone to respect each other, not monopolize the conversations, not pass judgment and to keep each other's stories confidential.
"It's widows mostly," he said. "I like for everyone to introduce themselves, but they don't have to talk. What is great about the Compassionate Café are the friendships that are made. I see people set up times to have coffee together and exchange numbers."
He knows how important it is not to be alone when you are dealing with grief.
"Grievers often want to isolate, but it is important to share your feelings with people who are going through the same thing," Brustowicz added.
June Gress shared that her husband of 50 years passed away in 2019. She started going to the Compassionate Café because her family and friends were uncomfortable when she spoke about her grief.
"I had to try and not cry when I spoke to them," she said. "The Compassionate Café was a place where I could talk through my tears. I looked forward to going every month and hearing others who were in similar difficult situations. I attended the monthly sessions for two years. It was extremely helpful for me."
Marian Wischerath lost her husband in 2017 and has been attending the Café since it started at St. John.
"I still grieve and hurt deeply. It is comforting to talk regarding the heartache, sadness and loneliness one suffers while grieving and getting much needed guidance," Wischerath said. "The Compassionate Café gives me hope."
For Angela Mahany, it has been almost five years since she lost her husband, but she admits that she is very grateful for the Café.
"It gives me freedom to grieve. It is a safe place to share and sympathize with others. We can boost each other's spirits. It has been a wonderful safe haven for expressing feelings when family and friends are uncomfortable or just tired of hearing it," she said.
For Shirley Berardo, who has been widowed since 2016, attending the Café helped her realize that navigating grief is not a "one size fits all," she said. "We each must travel in a manner that suits our individual emotional level at the time. By sharing, we learn new techniques for our grief journey, some may work for us, others may not. It is a very personal journey."