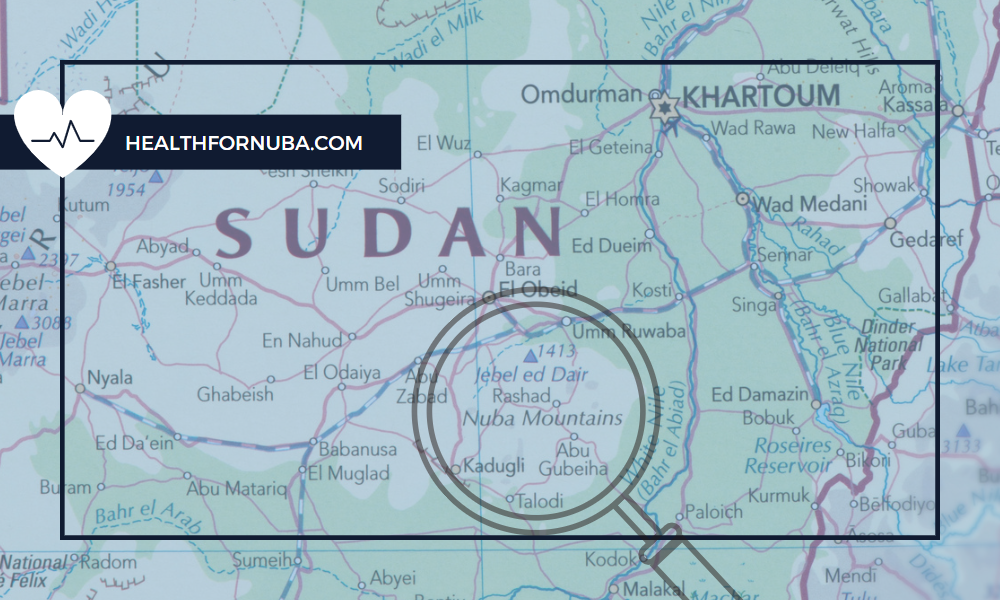 ---
Catholic doctor serving those most in need
Dr. Tom Catena is working miracles in a part of the world that most South Carolinians would be hard-pressed to pinpoint on a map: the Nuba Mountains of Sudan.
And he's doing it under the most difficult conditions, said Susan Leong, who attended the Catholic doctor's speeches recently at the Edward Via College of Osteopathic Medicine, or VCOM, and the Gibbs Cancer Center in Greenville.
The doctor does not like to leave his patients, and the Nuba people desperately need him. He is the only doctor there. However, he said he feels compelled to raise funds and to tell the world about the atrocities happening in the northeastern African nation.
Many Catholics learned about Sudan because of the story of St. Josephine Bakhita. Since 2003, the world has become aware of the country because of the ongoing governmental campaign of ethnic cleansing against non-Arab indigenous peoples, specifically in Darfur.
A different career
Dr. Tom wasn't always Dr. Tom.
He was a football player at Brown University and earned his degree in mechanical engineering. Life was good, but he felt God calling him in a different direction.
And he answered that call. He went to Duke University to study medicine on a U.S. Navy scholarship then practiced briefly in Terre Haute, Ind.
God stepped in again in 1999, and Dr. Tom landed in Kenya to assist with his medical skills. In 2007, he felt guided to Gidel Mother of Mercy Hospital, operated by the Catholic Diocese of El Obeid, in the Nuba Mountains, which are so remote that it takes a week to get there.
Now, he lives at the hospital and is on call 24/7. He starts each day by praying a rosary then braces for what life brings.
"He serves a million people," Leong said. "He serves the Blue Nile, Uganda and Sudan. People walk for days to see him. He sees cancers, does C-sections and brain surgeries," she added. 
He also treats measles and leprosy and so many other conditions. She said he can do only his best, "and God fills in the rest."
The doctor stays
When South Sudan declared independence in 2011 and fighting intensified, the doctor had a chance to leave. He was encouraged to leave. No one could guarantee his safety.
Dr. Tom stayed, as did two Cambodian sisters and a priest. The Nuba people needed them.
"That same day, all these trauma injuries came in," Dr. Tom recalled his decision to stay. "If I had left, many of these people would have died."
That is the reality of genocide in Sudan, where President Omar al-Bashir bombs his own people. The bombing is indiscriminate and frequent.
At VCOM, Dr. Tom brought slides of difficult medical issues he has encountered at Mother of Mercy Hospital.
"He's done things that surgeons in the U.S. would be hesitant to do," Leong said.
He's had no choice. Lives were at stake. And lives are still at stake, yet Dr. Tom focuses on hope.
"Although we usually hear negative news from [countries in] Africa, we have to remember that in mission work, we try to take care of individuals," he said. "By focusing on the care of that one person, all of the negativity fades to the background."
The Christian duty
"I also try to encourage people to get involved in mission work," Dr. Tom added. "By mission work I simply mean showing the love of Christ to another person. This can take many forms — from giving financial support to volunteering your time to taking the time to talk with a troubled teenager.
"All of us have different abilities, and as Christians, we have an obligation to use those abilities to benefit others," he added.
The doctor hopes that his abilities will lead to improved conditions in the Nuba Mountains.
"His vision is to open up a school by the hospital to train people," Leong said. "They want to train pharmacists and anesthesiologists. They want to send people out to become doctors and nurses."
Right now, along with his wife Nasima, who is a nurse at the hospital, Dr. Tom does it all.
"He's so humble. He loves people," Leong said. "He chose the path of serving the poorest of the poor, and he's happy. He's following his calling. He heard God's call and said yes."
---
To help Dr. Tom Catena, visit  www.healthfornuba.com.  All proceeds go to Gidel Mother of Mercy Hospital in Sudan.