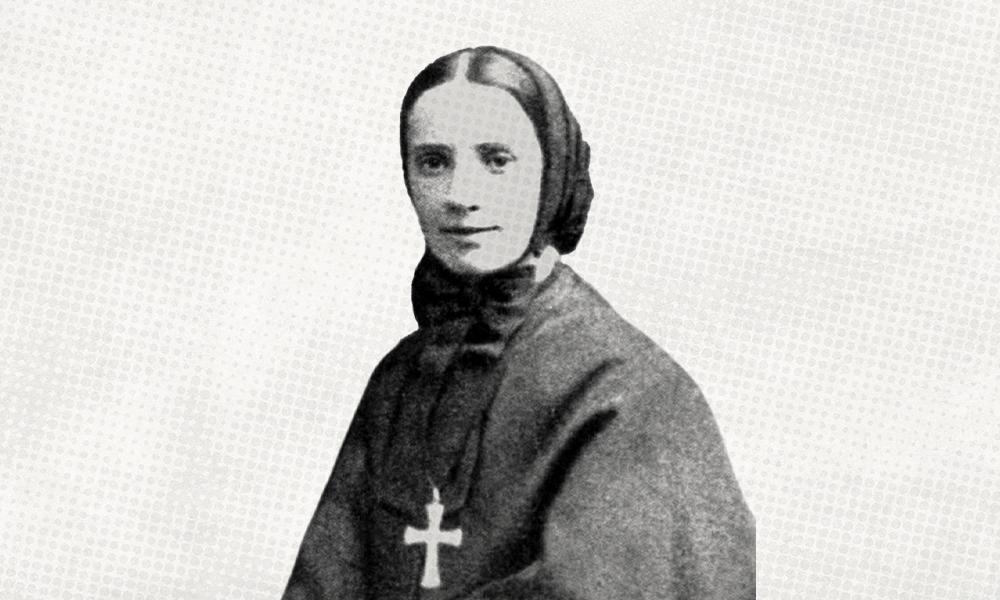 ---
The Cabrini Legacy
People sometimes choose the most unlikely words and phrases as exclamations of surprise — or as expletives. One that I heard when I lived in the Gary-Chicago area was "Mother Cabrini!" It was not typically a prayerful aspiration, but rather an expression of exasperation or frustration. Perhaps it originated when the public housing complex called Cabrini-Green was edging toward demolition in an increasingly crime-ridden neighborhood.
The several blocks of that urban complex didn't start that way. St. Frances Xavier Cabrini, the first U.S. citizen to be canonized, has a revered history in the tenement quarters of Chicago, New York, Philadelphia and elsewhere. Early on, the Cabrini-Green area was a "little Italy." In the 1940s, Chicago politicos were pleased to bestow the name Frances Cabrini homes on two-story row houses designated for low-income families. Mother Cabrini had been beatified four years before the project was underway and was canonized in 1946, four years after the project opened.
With her feast day celebrated on Nov. 13, it seems appropriate to look at her life and consider some contemporary lessons.
In 1950, Pope Pius XII declared Mother Cabrini the patron of immigrants. She was one, and her lifetime as a religious sister and founder of the Missionary Sisters of the Sacred Heart of Jesus was spent in service to impoverished immigrant communities. She founded and staffed schools, hospitals, orphanages and social service centers and established prison ministries. The urban areas she touched expanded from the East Coast and the Upper Midwest to New Orleans, Denver, Los Angeles and Seattle. Her growing order reached out to Central and South America and back to Europe before her death in 1917 and now has a presence on every continent.
One takeaway from Mother Cabrini's personal history is that God's love for the poor and for the stranger in a strange land can be lavish. Servants with passion and energy become the instruments who show the downtrodden that they are beloved and worthy.
In the midst of our contemporary political rancor about migrants and immigrants, it is well to see, with St. Frances Cabrini, that Christ's heart is with those who seek better, safer, healthier homes for themselves and their families. She was no champion of lawbreakers, but her compassionate heart reached out to newcomers who found themselves lacking means and support, and she and her sisters became their advocates.
Another lesson from her life is how God can turn the unlikely into dynamos. Mother Cabrini gained a teaching certificate in Italy, but she was deemed too frail and sickly to join existing religious communities to which she applied. So, she founded her own community. She lacked financial means to undertake the many works that she accomplished. She often remarked that she started with "no more than the price of a loaf of bread and prayer" and then went on to establish major institutions that crisscrossed the United States and abroad.
Mother Cabrini also shows us that the Lord's counsel to be "meek and humble of heart" does not preclude having a strong personality and confident ego when one is about holy causes. The saint had unfailing trust in Divine Providence and exhibited great inner strength when dealing with ecclesiastical superiors and civic officials. She was not troubled by naysayers who held newcomers and people with accents in contempt.
Mother Cabrini, the patron saint of immigrants, might also fittingly be named the patron saint of gutsy women with Godly causes. We have quite a few of them around our diocese. Mother Cabrini is a model for all who fit that description!
---
Sister Pamela Smith, SSCM, Ph.D., is the diocesan director of Ecumenical and Interreligious Affairs. Email her at psmith@charlestondiocese.org.